Forfun
Dulce Pinzon
Science has proven that nearly every single human possesses a sadistic side. I totally agree – few things work better to brighten up your day than a prank with friends or colleagues. Today we're focusing on two simple nerdy pranks.
Two Great 'n Simple Nerdy Pranks To Play On Friends & Enemie
Casse-toi pov' con ! Casse-toi pauvre con !
Accueil - Wikignôle
Flapart
果物には、それぞれたくさんの自然パワーが詰まっています。効用もいろいろありますので、果物を使って顔パックをしてスキンケアを行う人もいます。 例えば、「ゆず」は、肌に弾力を与えて、保湿や美白があります。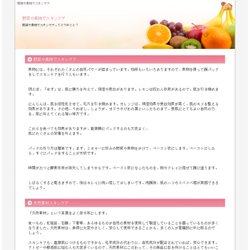 How to Tell Your Cat is Plotting to Kill You Drawn by Matthew Inman , Founder & Designer of Mingle 2 The font used on this website is a free font called Diavlo More from Mingle 2 Browse chat rooms from Mingle 2 : Nebraska Chat Nevada Chat New Hampshire Chat New Jersey Chat New Mexico Chat New York Chat North Carolina Chat North Dakota Chat Ohio Chat Oklahoma Chat Oregon Chat Pennsylvania Chat Rhode Island Chat South Carolina Chat South Dakota Chat Tennessee Chat Texas Chat Utah Chat Vermont Chat Virginia Chat Washington Chat West Virginia Chat Wisconsin Chat Wyoming Chat