Blog mode
Blog mode femme : Stylistic
Don't be so Chanel !
Après près de six mois de pause, la mode masculine sera à nouveau à l'honneur à Paris, du 15 au 19 janvier prochain. Couturiers et maisons de luxe présenteront leurs nouvelles collections pour l'Automne-Hiver 2014-2015, nous offrant un panorama complet des tendances de la saison. Mercredi 15 janvier 2014 10:00 LUCIEN PELLAT FINET11:30 ALIBELLUS +12:30 22/04 HOMMES13:30 Y PROJECT14:30 CARVEN15:30 JOHN LAWRENCE SULLIVAN16:30 WALTER VAN BEIRENDONCK17:30 VALENTINO18:30 HAIDER ACKERMANN19:30 JULIEN DAVID20:30 RAF SIMONS/STERLING RUBYJeudi 16 janvier 2014 09:30 3.1 PHILLIP LIM10:30 ISSEY MIYAKE MEN11:30 KOLOR12:30 RICK OWENS14:30 LOUIS VUITTON15:30 BORIS BIDJAN SABERI16:30 DAMIR DOMA17:30 YOHJI YAMAMOTO19:00 DRIES VAN NOTEN20:00 JULIUSVendredi 17 janvier 2014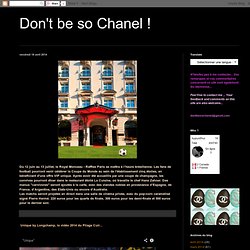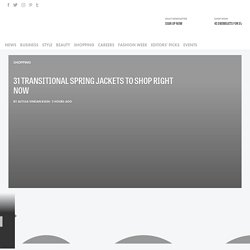 Samsung spends an estimated $13 billion a year on marketing, and one of its targets is fashion industry influencers. We take a look how the company has managed to convert a few of the majors. Read more →
Accueil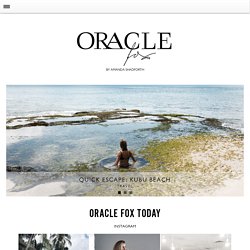 Class Rules Personal Outfit AC/DC's Bon Scott and crew may have been onto something you know. If you've skipped a generation and aren't catching my drift you need to google that shizzle.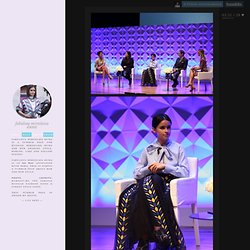 Fabulous Miroslava Duma
Mira attending the fashion, beauty and the digital revolution panel at the 2014 Vogue Festival on March 30th, 2014. Cover shoot for the March 2014 issue of Marie Claire Kuwait. As you can see Fabulous Miroslava Duma have got a new look here on Tumblr. Hope you all like it. :) P.S. Still working on the big project!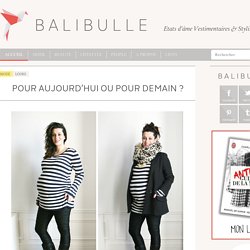 Vendredi 3 janvier. Depuis neuf mois, je prépare dans-le-plus-grand-secret un « Antiguide de la mode » pour les Editions J'ai Lu, dans leur collection Humour où sont déjà parus entre autres « La femme parfaite est une connasse » , « L'Antiguide de savoir-vivre » , « Chers Voisins » , les « Lolchats » ou « Comment survivre à une énorme gueule de bois » . La date de sortie de celui qu'on surnomme déjà, en interne, l'AGM, est fixée au 15 janvier et les premiers exemplaires presse partent au courrier. Je n'ai pas encore prévenu mon employeur, le Parisien, où je suis journaliste médias.
Et voici le premier post de Megan, qui va nous parler d'amour et qui se présente aujourd'hui. Bonne journée ! Garance Hello new friends !
Hakone est un joli coin de campagne, à environ 1h30 de train de Tokyo. On peut suivre un parcours pour admirer la nature environnante. Au choix: trams, téléphériques, balade à pied, et même bateaux de pirate ! Il y a aussi un grand nombre de musées (ça vaut le coup de rester deux jours ). Mais grâce à ses sources chaudes, la spécialité de la région, c'est le Honsen ! Un moment de détente très appréciable, surtout en hiver après avoir cavalé toute la journée !