Blog mode
Blog mode femme : Stylistic
Don't be so Chanel !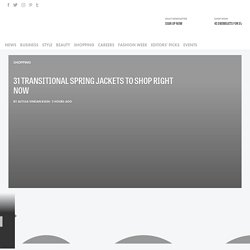 Samsung spends an estimated $13 billion a year on marketing, and one of its targets is fashion industry influencers. We take a look how the company has managed to convert a few of the majors. Read more →
Accueil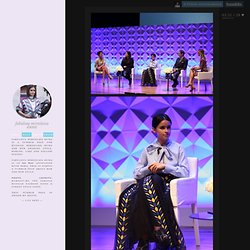 Fabulous Miroslava Duma
Mira attending the fashion, beauty and the digital revolution panel at the 2014 Vogue Festival on March 30th, 2014. Cover shoot for the March 2014 issue of Marie Claire Kuwait. As you can see Fabulous Miroslava Duma have got a new look here on Tumblr. Hope you all like it. :) P.S. Still working on the big project!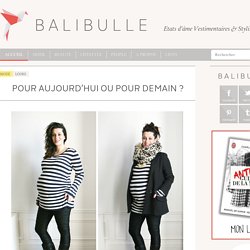 Détox d'icônes ? Le titre d'un excellent billet de Jeanne-Aurore Coleuille, co-auteur avec Laure Gontier du blog L'armoire essentielle et du livre « Ma to-do list dressing ». Après des décennies de collecte d'images, elle a décidé de renoncer à tout ce patrimoine patiemment et passionnément constitué. Adieu photos de Jackie O, Sofia Coppola, Audrey Hepburn, Carolyn Bessette Kennedy ou Gwyneth Paltrow période 90's. « A ce jeu, on oublie de se regarder soi », écrit Jeanne-Aurore.
Et voici le premier post de Megan, qui va nous parler d'amour et qui se présente aujourd'hui. Bonne journée ! Garance Hello new friends !
"Almendrón", c'est le nom par lequel les cubains désignent les très vieilles voitures américaines. Ces voitures font à présent parties du patrimoine culturel de l'île, c'est même devenu l'emblème du pays ( essayez de me trouver un guide sur Cuba qui n'ait pas l'une de ces vieilles voitures sur la couverture ! ). Elles étaient là déjà avant le début du communisme en 1959, quand plus aucun véhicule n'a passé les frontières du pays. Autant dire que c'est un miracle qu'elles roulent encore ! Un miracle, ou un soin tout particulier apporté par leurs propriétaires.