Recursos
Find freelancers at the world's most-trusted online workplace. Elance is where businesses go to find, hire, collaborate with and pay leading freelancers from more than 180 countries. With a community of over 3 million freelancers and 1 million businesses, on Elance it's easy to hire a top freelancer.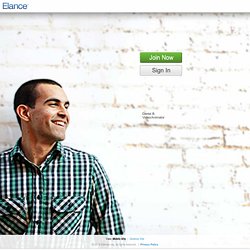 Outsource to Freelancers, IT Companies, Programmers, Web Designers from India, Russia, USA, and more
The Recruitment site for South America's Oil and Gas Industry
Sitios web para conseguir trabajos freelance Ultima Actualizacion: 24 de Juniode 2013. Novedades Nuevo sitio de trabajos freelance Adtriboo La idea es mantener una lista actualizada de sitios para encontrar trabajos freelance (para programadores o diseñadores).
Listado de los mejores sitios para conseguir trabajos freelance
Por Aitor el junio 14th, 2010 "Trabaja más duro en tí mismo que para tu propio trabajo" Jim Rohn No juegues a los dados con tu perfil social laboral Es cierto, no hay mucho movimiento en el mercado laboral hoy en día. Hace unos años, las ofertas inundaban los portales de búsqueda de empleo por internet y las páginas de anuncios clasificados.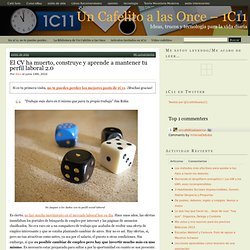 El CV ha muerto, construye y aprende a mantener tu perfil labora
cvempleo.com - Headhunter de Latinoamérica