setup
Get flash to fully experience Pearltrees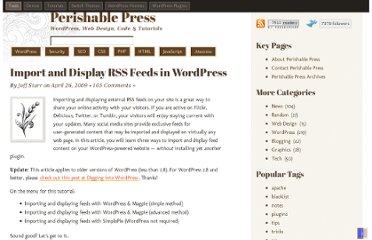 Importing and displaying external RSS feeds on your site is a great way to share your online activity with your visitors. If you are active on Flickr, Delicious, Twitter, or Tumblr, your visitors will enjoy staying current with your updates. Many social media sites provide exclusive feeds for user-generated content that may be imported and displayed on virtually any web page.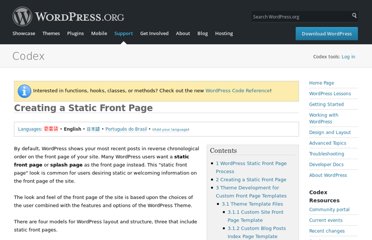 Creating a Static Front Page Languages : English • 日本語 • Português do Brasil • ( Add your language ) By default, WordPress shows your most recent posts on the front page of your site. But many WordPress users want to have a static front page or splash page as the front page instead.
blogpost README Updated : 2012-12-31 Updated : 2010-10-28 Updated : 2010-02-17 Published : 2008-05-16 blogpost is a WordPress command-line weblog client.
WordPress::XMLRPC - api to wordpress xml rpc calls I wanted to interact via the command line to a wordpress blog's xmlrpc.php file. Bascially this is interaction with xmlrpc.php as client.