Creativity
Do you make these 3 disastrous book-writing mistakes?
I'll say it again: Most people think that writing a book is incredibly difficult, time-consuming, and of questionable value. But actually, if you just follow my program, it can be doable (if not easy), quick, and a really good use of your time. I'll save the value part for another blog post; what I want to focus on here is what makes book-writing difficult and time-consuming for most people. Researching as you go. Thanks to Wikipedia, Google, and other resources, research can quickly become a fascinating journey without an end.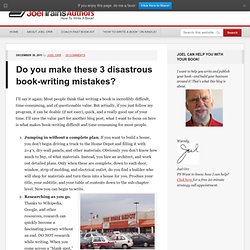 By Leah Davies, M.Ed. There are countless times when educators need their students' undivided attention. The following methods are best taught during the first weeks of school. These ideas can assist teachers in providing an ordered and safe learning environment for everyone. 1.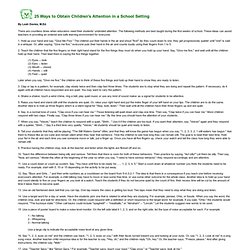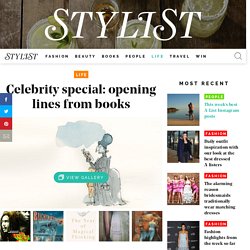 Chosen by: Clare Balding "It was the best of times, it was the worst of times, it was the age of wisdom, it was the age of foolishness, it was the epoch of belief, it was the epoch of incredulity, it was the season of Light, it was the season of Darkness, it was the spring of hope, it was the winter of despair, we had everything before us, we had nothing before us, we were all going direct to Heaven, we were all going direct the other way." A Tale Of Two Cities, Charles Dickens