Cookies
bake it: peppermint Bark
I love this time of the year! I feel like a busy kitchen elf, baking cookies, making sweet breads and my famous peppermint bark. Homemade treats never last long so I always suggest doubling sweet treat recipes! *peppermint bark tutorial* Shop List: 12 oz. quality white chocolate, finely chopped30 red-and-white-striped hard peppermint candies, coarsely crushed (about 6 ounces)12 oz. bittersweet or semisweet chocolate, chopped1/2 cup whipping cream1 Teaspoon peppermint extract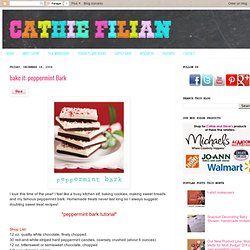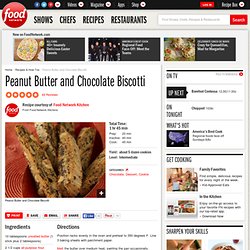 Peanut Butter and Chocolate Biscotti Recipe : Food Network Kitchens
Directions Position racks evenly in the oven and preheat to 350 degrees F. Line 3 baking sheets with parchment paper. Melt the butter over medium heat, swirling the pan occasionally.
Directions Line an 8 by 8-inch baking pan or casserole with aluminum foil, with long flaps hanging over each edge. For the cookie: Put the butter in a heatproof medium bowl. Bring a saucepan filled with an inch or so of water to a very slow simmer over medium-low heat. Set the bowl over, but not touching, the water. Once the butter is melted, add the sugar and cocoa, and stir to combine.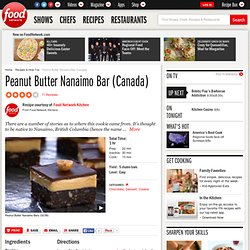 Peanut Butter Nanaimo Bar (Canada) Recipe : Food Network Kitchens
Directions Chocolate Topping, optional: Position a rack in the center of the oven and preheat to 350 degrees F.
Florentines (Italy) Recipe : Food Network Kitchens
Chocolate Shortbread with White Chocolate Sauce Recipe : Alexandra Guarnaschelli
Directions Sauce: Preheat the oven to 350 degrees F.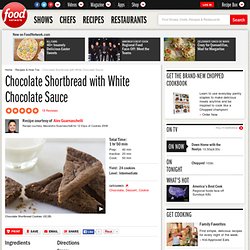 Coconut-Cranberry Macaroon Recipe : Food Network Kitchens
peppermint bark recipe at kraftcanada
Butter Mint Cookies Recipe
Peanut Butter Bites Recipe
Brown Sugar Shortbreads Recipe
Chocolaty Caramel Thumbprints Recipe
Buttery Oatmeal Crisps Recipe
Mint Crinkles Recipe
Cranberry Pistachio Biscotti Recipe
Salty-Sweet Butterscotch Cookies Ingredients cup coarsely chopped salted dry roasted cashews cup butterscotch-flavor pieces Directions Preheat oven to 375 degrees F.
Salty-Sweet Butterscotch Cookies Recipe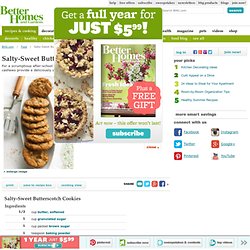 Chocolate-Raspberry Tassies Recipe