Luxury
Veritas (automobile) Veritas 1953 Veritas was a West German post World War II sports and race car company, located in the village of Hausen am Andelsbach, near Sigmaringen, Baden-Württemberg, later at Meßkirch and Muggensturm and moved finally to the Nürburgring.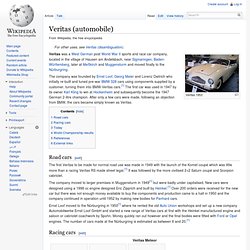 The company was founded by Ernst Loof, Georg Meier and Lorenz Dietrich who initially re-built and tuned pre-war BMW 328 cars using components supplied by a customer, turning them into BMW-Veritas cars.[1] The first car was used in 1947 by its owner Karl Kling to win at Hockenheim and subsequently become the 1947 German 2-litre champion. After only a few cars were made, following an objection from BMW, the cars became simply known as Veritas. Akita Inu. The Akita is a strong, independent and dominant breed, commonly aloof with strangers but affectionate with family members.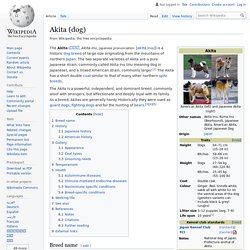 As a breed, Akitas are generally hardy, but they have been known to suffer from various genetic conditions and be sensitive to certain drugs. In most countries, the American strain of Akita is now considered a separate breed. In the United States and Canada, however, the two strains are considered a single breed with differences in type. Packing like a Pro.
Kracie - popin' cookin' #3 - たのしいおすしやさん (Sushi) Bugatti Veyron. The Bugatti Veyron EB 16.4 is a mid-engined sports car, designed and developed by the Volkswagen Group and manufactured in Molsheim, France by Bugatti Automobiles S.A.S.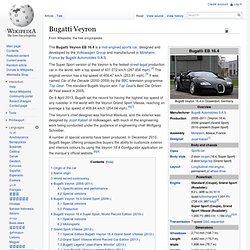 On 6 April 2013, Bugatti set the record for having the highest top speed of any roadster in the world with the Veyron Grand Sport Vitesse, reaching on average a top speed of 408.84 km/h (254.04 mph).[6][7] The Veyron's chief designer was Hartmut Warkuss, and the exterior was designed by Jozef Kabaň of Volkswagen, with much of the engineering work being conducted under the guidance of engineering chief Wolfgang Schreiber. A number of special variants have been produced.
---