Entertainment
Kunio Katō (加藤久仁生?) (born 1977) is a Japanese animator known especially for his La Maison en Petits Cubes.[1] He is also well known for The Diary Of Tortov Roddle, a surrealistic dream adventure.
Kunio Katō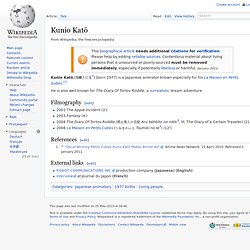 Google Chrome: Dear Sophie
Yahoo! Video
Say "I Love You" With Conversation Heart Cakes 4,300 views Yum Sugar Candy conversation hearts are a Valentine's Day staple, but while these message-emblazoned candies are lots of fun, they're not terribly flavorful. With the help of Della Gossett, Spago Beverly Hills's executive pastry chef, we're making a rich, raspberry-jam-filled flourless chocolate cake that captures the sweet look of the candies but is worlds more delicious. Watch the video to learn how to make this showstopping dessert.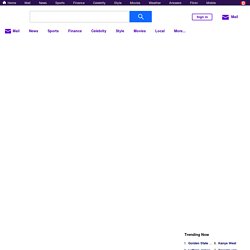 Spring Awakening
Red Hot Chili Peppers Halftime Show 9-5-09