Beauté et cosmétiques
I posted this on MUA back on October 20th, here is the original post http://www.makeupalley.com/m_116721515 So I figured I should post it here, and hope it helps you guys :) I will only show the 4 nails, that you see in the pic, but you get the idea. This time I started with a hot pink. Orly Purple Crush
Patchwork mani Tutorial....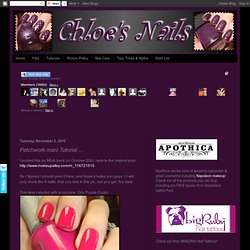 27 octobre 2009 Dita Make up Artist Bonjour et bienvenue sur mon blog officiel. Nombreux sont ceux et celles qui m'ont connu via mon "boudoir esthétique" alors que j'étais une simple passionnée de maquillage et de littérature. Après une année de formation à l'école de maquillage artistique Flavia Palmeira en 2008-2009 et forte de nombreuses expériences (photos, défilés...), me voici devenue une Make up Artist amoureuse de son métier.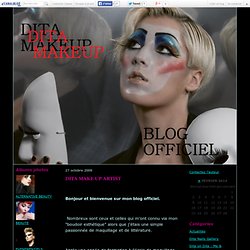 Dita Makeup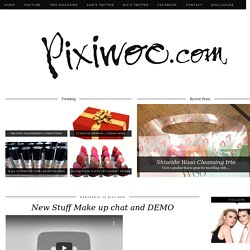 When it comes to hair, we are pretty boring. Always envious of ladies with a funky hair cut and a vibrant colour. Recently there have been lots of celebs rocking a lavender tinge or a baby pink wash to their locks. Looks fab but makes me a little nervous on my own hair. Well if your new year resolution is to step out of your hair comfort zone then check out Kiko's new hair shadow.
Nihrida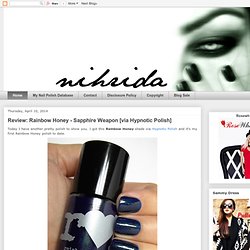 Lush does not discriminate - Dirty Shaving Cream can be used by both sexes... whether you're a gentleman and want to shave your face or a lady who wants silky smooth legs. Here's a product you can both use. =) ''A hydrating cream for the perfect clean shave. It helps your razor blade glide over your skin, soothing any irritations along the way. We've steeped oats in hot water to produce oat milk, which is very soothing on irritated skin, then added shea butter and safflower oil, which sink easily into the skin and don't leave it feeling greasy. Honey, with its pacifying and softening qualities, is also in there to take the sting out of shaving.
Lisa Eldridge Make Up | Video