Réseaux Sociaux
Discover top finds from friends & tastemakers | Lockerz. Transparency Report. Who Has Your Back? This is the 2012 report.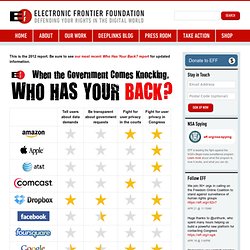 Be sure to see our most recent Who Has Your Back? Report for updated information. AppData - Facebook application leaderboards, charts, and metrics. Pinterest / Home. Reddit: the front page of the internet. Pinterest : au delà de la hype, tentons de faire le point... Impossible d'y échapper.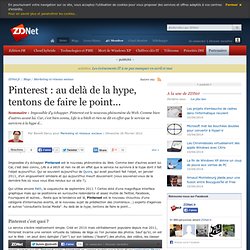 Pinterest est le nouveau phénomène du Web. Comme bien d'autres avant lui. Car, c'est bien connu, Life is a bitch et rien ne dit en effet que le service ne survivra à la hype dont il fait l'objet aujourd'hui. Storify · Create social stories. FriendFeed. Myspace France - Aujourd'hui sur Myspace.
Web 2.0 | Annuaire Business | Forums | Anciens élèves | Emploi | Réseau professionnel. Vimeo, Your Videos Belong Here. Le plus grand réseau professionnel mondial. Tumblr. Netlog.
---