Useful
WFMW: Vinyl Wall Art. Fake Febreeze. I came across this great idea to Make Your Own Febreeze over at Homemade Mamas ( and I just had to give it a try to see if it's as good as the real thing.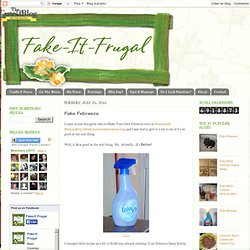 Well, it is as good as the real thing. No. Fake Windex. I was so satisfied with the Fake Febreeze for 15 Cents, that I began wondering what other common household cleaners I could make on the cheap.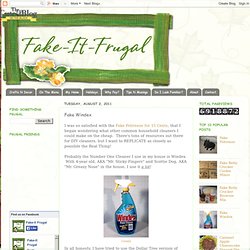 There's tons of resources out there for DIY cleaners, but I want to REPLICATE as closely as possible the Real Thing! Probably the Number One Cleaner I use in my house is Windex.
---