Fashion DIY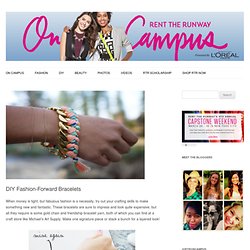 When money is tight, but fabulous fashion is a necessity, try out your crafting skills to make something new and fantastic. These bracelets are sure to impress and look quite expensive, but all they require is some gold chain and friendship bracelet yarn, both of which you can find at a craft store like Michael's Art Supply. Make one signature piece or stack a bunch for a layered look!
移动应用: iPhone Android iPad 手机版 | 收集工具
超酷的DIY教程!自己动手做一双独一无二的文… 来自小小艾在堆糖网的分享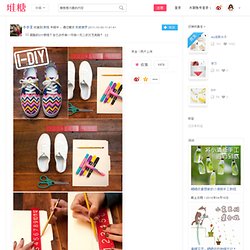 It's been awhile since our last bracelet DIY . I don't know about you, but our wrists have been begging for another colorful addition for months now. So after playing with some materials that were already on hand, we've created a tutorial for a braided bead bracelet, which is a not so distant cousin of the hex nut and wrap bracelet .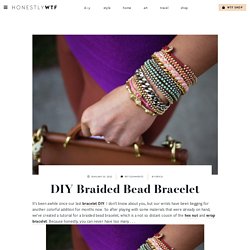 It's September and that means it's time to add another statement piece to your collection…. obviously!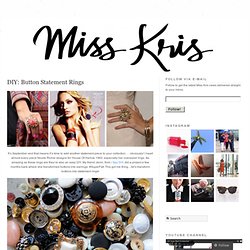 Triple-wrap leather bracelet with blue tigereye beads Let me begin by stating the obvious – this style of wrapped leather bracelet is EVERYWHERE this season.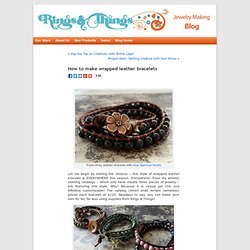 You might remember our woven chain bracelet tutorial, one of our favorite DIYs to date. As we're starting to get a taste of spring, we're revisiting this oldie but goodie with some minor adjustments - As the month of love approaches, we thought we'd combine friendship and hearts into one Valentine's Day themed tutorial: a heart patterned friendship bracelet!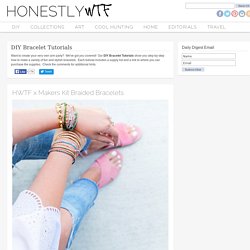 Hello U-Create readers!