SCI REFERENCE
Information theory is a branch of applied mathematics , electrical engineering , bioinformatics , and computer science involving the quantification of information .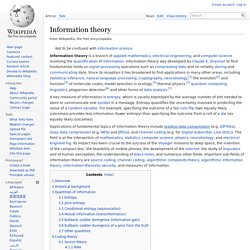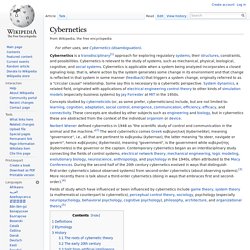 Cybernetics is a transdisciplinary [ 1 ] approach for exploring regulatory systems , their structures , constraints, and possibilities. Cybernetics is relevant to the study of systems, such as mechanical, physical, biological, cognitive, and social systems .
Decision theory in economics , psychology , philosophy , mathematics , and statistics is concerned with identifying the values , uncertainties and other issues relevant in a given decision , its rationality , and the resulting optimal decision .
Decision theory