Japanese
unnamed pearl
Temporal Nouns Flashcards
Go to Tom Ray's home page . Go to the Tierra home page . I have translated these texts as my own way of studying Japanese. I have made them available on my web page primarily for other people studying Japanese (and also for Japanese people studying English), but also for those in the West who may not be familiar with these stories.
Japanese Stories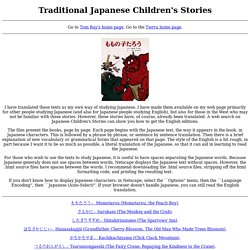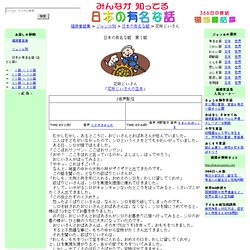 花咲じいさん <福娘童話集 日本の有名な話>
日本の有名な話 第1話 花咲じいさん 「 花咲じいさんの豆本 」 むかしむかし、あるところに、おじいさんとおばあさんが住んでいました。
Kanji Brain: Learn Kanji!
JRPG is a kanji learning game styled after the classic SNES RPG games (like Final Fantasy 6, or Legend of Zelda: Link to the Past). The game tries to help you learn how to read and understand kanji in context, and in doing that it also helps you improve your Japanese vocabulary. You can also use it to refresh your kana. There is also a playable demo of how JRPG would look like if it was styled after PlayStation 1 RPG games. Download
JRPG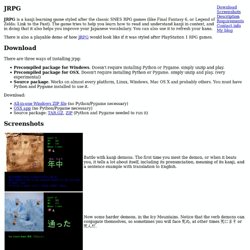 (These sites and many more are linked to KanjiClinic.com. Check 'em out!) (Updated May, 2010)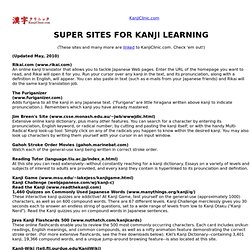 unnamed pearl
Reading Tutor Homepage
Ninja Kanji Game|アニメ・マンガの日本語 Japanese in Anime & Manga
Pricing information
Communicating with a Japanese can be very frustrating at times. If the rapport hasn't been developed, they tend to communicate in brief, but meaningful sentences, and a lot of times can be very ambiguous in their answers or wants. Silence is more integrated in their customs as a form of communication than compared to Western languages.
Japanese Body Language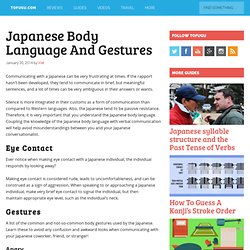 世論 What Japan Thinks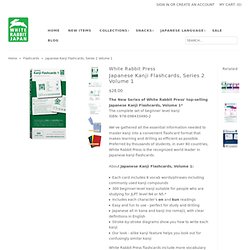 White Rabbit Press Japanese Kanji Flashcards, Series 2 Volume 1 - Flashcards - Learn Japanese
The New Series of White Rabbit Press' top-selling Japanese Kanji Flashcards, Volume 1* The complete set of beginner level kanji ISBN: 978-098433490-2 We've gathered all the essential information needed to master kanji into a convenient flashcard format that makes learning and drilling as efficient as possible. Preferred by thousands of students, in over 80 countries, White Rabbit Press is the recognized world leader in Japanese kanji flashcards. About Japanese Kanji Flashcards, Volume 1: