Knitting
Welcome to Folksy :: Cast, sketch, knit, carve, mould, solder, go!
DROPS Design ~ Modèles gratuits de tricot et de crochet
Lion Brand Yarn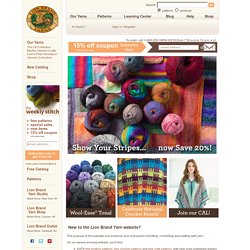 The purpose of this website is to enhance your enjoyment of knitting, crocheting and crafting with yarn. On our award-winning website, you'll find: 5,387 free knitting patterns, free crochet patterns and free craft patterns, with new ones published weekly. free instructions to help you learn to knit or learn to crochet, free yarn-themed e-cards and other goodies, the Charity Connection where you can search for knitting and crochet-oriented charities, the Directory of Knitting and Crochet Clubs where you can find friends who share your interests, a free gallery where you can upload and share your projects with others a free weekly e-mail newsletter that is packed with free patterns, tips, contests and features. inspirational essays and useful articles to help you take your knitting and crocheting to the next level. And much, much more!
Sewing, Needlecraft, Thread, Textile Manufacturing Company | Coats & Clark
Knitty: Winter 2011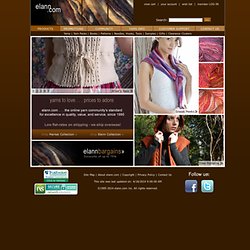 Products Promotions Community Yarn Info Customer Support Contact Us Yarns | Yarn Packs | Books | Patterns | Needles, Hooks, Tools | Samples | Gifts | Clearance Clusters Site Map | About elann.com | Copyright | Privacy Policy | Contact Us This site was last updated on: 1/15/2014 9:00:00 AM
Elann
Red Heart Yarn | Yarn, Knitting Patterns, Crochet Patterns
Home
Close Sign In Using Facebook or
Etsy - acheter et vendre du fait-main, du vintage et des fournitures créatives.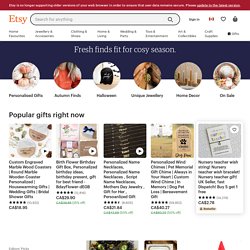 Forum Tricotin.com : TRICOT & ARTS DE LA LAINE - Accueil
mapi, tu nous rappelles ton numéro et ta page ?mounette, tu as raison, le tricot doit rester un plaisir, une détente, un mantra hypnotique " une maille endroit, une maille envers"maintenant, je suppose que de gagner cela doit en stimuler aussi tout comme de voir en bas de notre photo, le petit LOVEc'est gratifiantmoi, le tricot c'est un challenge, j'adore voir de nouvelles choses, des nouvelles techniques et j'adore y arriver, c'est aussi une détente avec des longs jersey en petites aiguilles, juste pour ne pas pensermais dès que cela doit m'énerver, je me demande pourquoi je le faissi cela a encore du sens, je continue, sinon je dis stopet cela dans la vie aussi
KAL châle mystère, Stephen West... qui est de la partie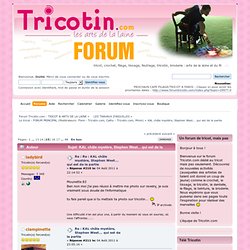 Ravelry - a knit and crochet community