Blogs I Read
Covered in His Glory
Confessions of a Pioneer Woman | Ree Drummond
It is freezing, bitter, and frigid here. It's frightful. It's horrendous. It's not compatible with human life. And you know what that means!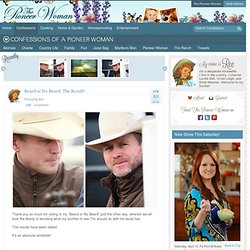 Booking Through Thursday
ASBO Jesus | The Ongoing Adventures…
1884 Knitted Lace Sample Book
Milk & Honey
Liturgy worship spirituality
Glory to God for All Things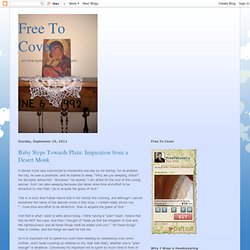 A desert monk was summoned to Alexandria one day by his bishop. As he entered the city, he saw a prostitute, and he started to weep. "Why are you weeping, Abba?" his disciples asked him.
Baby Steps Towards Plain: Inspiration from a Desert Monk
KrisKnits...
Pondered In My Heart
(chalkboard design inspired by Elisa at Elisa Loves) Outside we've had cold and wind and scary ice (watched a huge truck s--l--i---d--e backwards down the road outside our window yesterday) and now there's just enough snow left to look poetical. We quit listening to most recorded music during Advent, so it's relatively quiet around here. The music practicing does provide some anticipatory strains of rejoicing - someone was playing O Holy Night on the harp today and it was so lovely. Mainly we're listening toAdvent at Ephesus from the Benedictines of Mary, Queen of Apostles (also available on Amazon).
Rolling Around In My Head
We are THAT Family — ... you know the ones.
A Spoken Silence
Interrupting the Silence | "Let the words of my mouth and the meditation of my heart be acceptable to you, O Lord." Psalm 19:14
"Faith and Fabric"
Cake Wrecks - Home - The Problem With Phone Orders
[answering phone] "Cakey Cake Bakery, Jill speaking! How can I help you?" "Hi, I need to order a cake for my boss. We have a photo of him playing golf that we'd like to put on it, though - can you do that?" "Of course! Just bring the photo in on a USB drive and we'll print it out here."