Blogs I Read
EPBOT. Covered in His Glory. Confessions of a Pioneer Woman. I walked outside on the porch yesterday before leaving for church so that I could scratch Hooker's ears and reassure her that I love and adore her, which I try to do once a day so she doesn't ever doubt it, when lo and behold, I came face to face with this bull.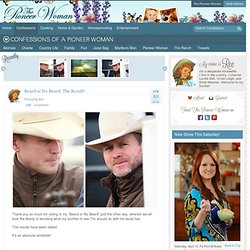 If you want to know the honest truth, before I was able to take my phone out of my back pocket and snap this photo, he was peeing…right there on the ground beside my flower bed. And he wasn't just peeing—he was defiantly peeing. He was peeing while looking straight at me; my sudden presence on the porch didn't startle or concern him one bit. I was but a speck. Cake Wrecks - Home. Booking Through Thursday.
ASBO Jesus | The Ongoing Adventures… 1884 Knitted Lace Sample Book. Milk & Honey. Liturgy worship spirituality. Glory to God for All Things. Baby Steps Towards Plain: Inspiration from a Desert Monk. A desert monk was summoned to Alexandria one day by his bishop.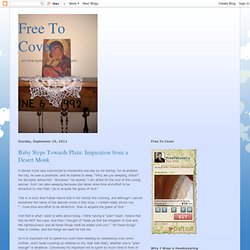 As he entered the city, he saw a prostitute, and he started to weep. "Why are you weeping, Abba? " his disciples asked him. KrisKnits... Pondered In My Heart. Ash Wednesday is one week away!
It's almost time to begin. Are you prepared for Lent? Those of us who attend the Extraordinary Form of the Mass following the traditional 1962 Church calendar have the benefit of a pre-Lenten season called Septuagesima. As Pius Parsch puts it in The Church's Year of Grace, "To effect a transition from the joyous spirit of Christmas time to the sober and serious character of Lent, the Church has inserted a period of mental conditioning before Ash Wednesday.
" Rolling Around In My Head. Stuff Christians Like – Jon Acuff | Musings by Jon Acuff. The Steampunk Home. We are THAT Family — ... you know the ones. Nienie. A Spoken Silence. Interrupting the Silence | "Let the words of my mouth and the meditation of my heart be acceptable to you, O Lord." Psalm 19:14. "Faith and Fabric" Cake Wrecks - Home - The Problem With Phone Orders. [answering phone] "Cakey Cake Bakery, Jill speaking!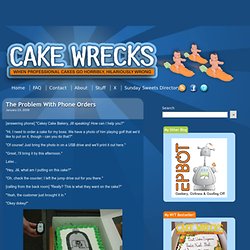 How can I help you? " "Hi, I need to order a cake for my boss. We have a photo of him playing golf that we'd like to put on it, though - can you do that? " "Of course! Just bring the photo in on a USB drive and we'll print it out here. "
---