Blogs I Read
Covered in His Glory
Confessions of a Pioneer Woman | Ree Drummond
First: I shared this photo of my youngest child on PW Home & Garden this morning. In that post, I'm featuring the groovy bow tie he's wearing. But in this post, I'm just showing you the photo because I love it. I'm showing you this one for the same reason. Wait.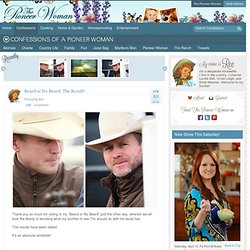 Booking Through Thursday
ASBO Jesus | The Ongoing Adventures…
1884 Knitted Lace Sample Book
Milk & Honey
Liturgy worship spirituality
Glory to God for All Things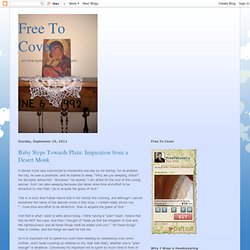 A desert monk was summoned to Alexandria one day by his bishop. As he entered the city, he saw a prostitute, and he started to weep. "Why are you weeping, Abba?" his disciples asked him.
Baby Steps Towards Plain: Inspiration from a Desert Monk
KrisKnits...
Pondered In My Heart
Outside my window- Rising temperatures have melted most of Friday's lovely few inches of snow. But 27 is still chilly enough for January. It's interesting to visit blogs of southern ladies and try to imagine what it would be like to have sunshine and flowers this time of year. I am hearing- Lydia on the harp as she puts those new Irish Session Tunes books to good use. Little girls chattering as they empty the dishwasher.
Rolling Around In My Head
We are THAT Family — ... you know the ones.
A Spoken Silence
Interrupting the Silence | "Let the words of my mouth and the meditation of my heart be acceptable to you, O Lord." Psalm 19:14
"Faith and Fabric"
Cake Wrecks - Home - The Problem With Phone Orders
[answering phone] "Cakey Cake Bakery, Jill speaking! How can I help you?" "Hi, I need to order a cake for my boss. We have a photo of him playing golf that we'd like to put on it, though - can you do that?" "Of course! Just bring the photo in on a USB drive and we'll print it out here."