SEO Tools
Note: Version 2.5 replaces all previous versions of the vBSEO Google/Yahoo Sitemap Generator, and now includes support for all the new URL types in vBulletin 3.8.x.
vBSEO Google/Yahoo Sitemap Generator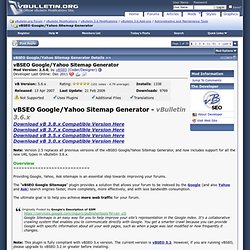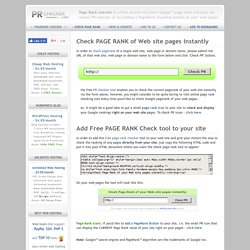 Check PAGE RANK of Web site pages Instantly
Search Engine Factors | Your Website's Ranking Report | Website Analysis | Our Link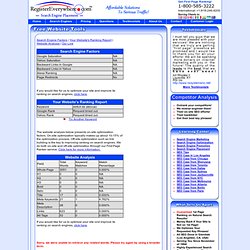 Search Engine Placement : Optimization : Marketing : RegisterEverywhere, Inc - Since 1994
Biz - checar trafego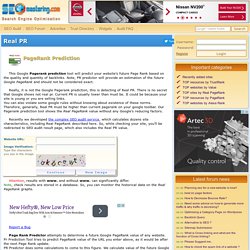 PageRank Prediction - Real PR
This Google Pagerank prediction tool will predict your website's future Page Rank based on the quality and quantity of backlinks. Note, PR predictor will provide an estimation of the future Google PageRank and should not be considered exact. Really, it is not the Google Pagerank prediction, this is detecting of Real PR.
Free SEO Tools. Search engine marketing and website promotion
SEO Master Free Scanner | Análise OnPage SEO | Ferramenta Grátis
Fernando Soares