Apple_iphone_app+
TextExpander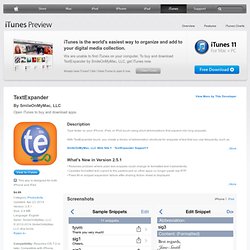 Description 2010 Macworld Utility of the Year. Type faster on your iPhone, iPad, or iPod touch using short abbreviations that expand into long snippets.
Description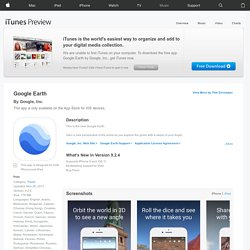 Tweetie 2.0
Description Wherever you are, Twitter brings you closer.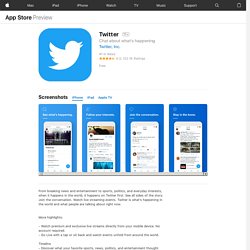 Description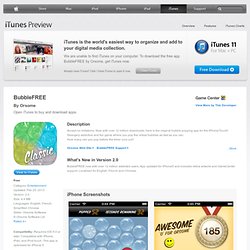 BubbleWrap
FreeWifi Connect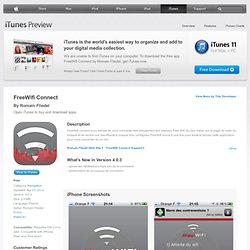 Description
Description Football, Rugby, Tennis, Formule 1, Basket, NBA, Golf, Rallyes WRC, Moto GP, Cyclisme,… Où que vous soyez, suivez toute l'actualité sportive en temps réel sur votre iPhone et iPod touch avec l'application Sports.fr ! - Accédez à l'ensemble des articles et brèves sportives pour plus de 40 disciplines- Suivez en direct les rencontres de Football (Ligue 1, Ligue 2, Equipe de France, Premier League, Liga, Bundesliga, Calcio), de Rugby (Top 14, Pro D2), de Tennis (Roland Garros, Wimbledon, Masters ATP et WTA), de Formule 1 (tous les grand-prix de F1), de Basket-ball (Pro A, Lega, ACB), NBA et du Tour de France en cyclisme- Consultez les derniers résultats et classements des principales compétitions- Recevez les dernières news sport et les résultats de Football, Tennis et Rugby avec le service d'alerting gratuit Sports.fr- Retrouvez l'actualité du sport en images avec la galerie photo Sports.fr- Personnalisez vos news avec « My Sports »
Sports.fr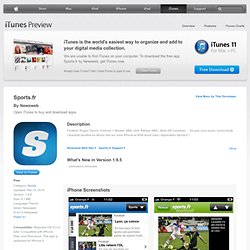 iBowl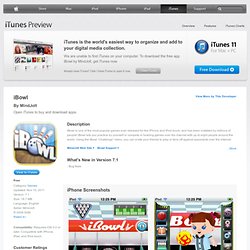 Description iBowl is one of the most popular games ever released for the iPhone and iPod touch, and has been installed by millions of people! iBowl lets you practice by yourself or compete in bowling games over the internet with up to eight people around the world.
Football 09
iTalk
Description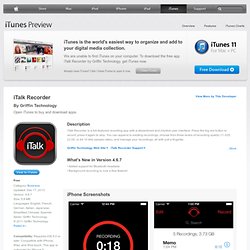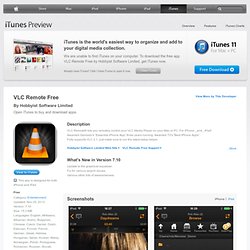 VLC Remote Free
Description
Le Code de la route
Description
Facebook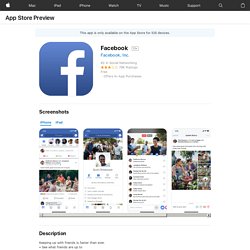 myLite
Remote
Fring