Arquitecture
Sky Garden House - Architecture Linked - Architect & Architectural... - StumbleUpon. I think one of the reasons that many are skeptical about environmental design is because they think its terribly complex and costly.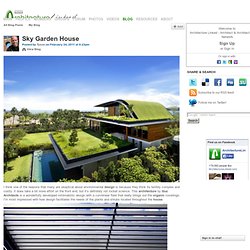 It does take a bit more effort on the front end, but it's definitely not rocket science. This architecture by Guz Architects is a wonderfully developed minimalistic design with a curvilinear flare that really brings out the organic coverings. A look inside an age-old barn transformed. Bedroom Designs: Modern Interior Design Ideas & Photos. Do you prefer plush padding a minimalist pillow, a decked-out design or toned-down interior?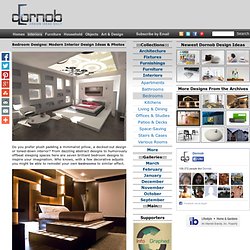 From dazzling abstract designs to humorously offbeat sleeping spaces here are seven brilliant bedroom designs to inspire your imagination. Who knows, with a few decorative adjusts you might be able to remodel your own bedrooms to similar effect. A completely renovated first apartment. What a makeover!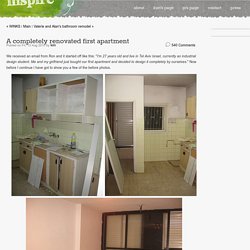 This made me feel 'myownapartamentsick' even more than ever :)bulb-lamp is great, i also made something like that, but there were less bulbs so the effect wasn't that stunning. love the shower, look really great, also the brick wall and, what surprised me, that green tone in the bedroom. you had great ideas and you fortunately put them into effect. the one thing i dislike is a study room. i hate that desk and chair, they just so boring actually. but i adore the red wall and those cat-things, sorry, i have no idea how to call it. ;) great job! Beautiful French Country House. Presumably the workplace of an artist and the home of a creative soul, this beautiful French country house is a treat for those with a keen eye.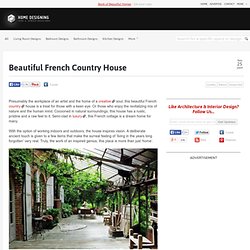 Or those who enjoy the revitalizing mix of nature and the human mind. Cocooned in natural surroundings, this house has a rustic, pristine and a raw feel to it. Semi-clad in luxury, this French cottage is a dream home for many. 10 craziest hotels in the world. Hôtel de Glace, Canada – an ice hotel opened only during winter Made entirely of ice and snow, this unique one-story structure has been rebuilt each year since 2000.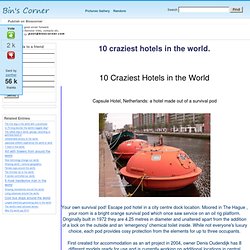 The 9th season of the Ice Hotel lasted from January 4th through March 29th 2009. The Ice Hotel has become an unparalleled and world-famous winter experience. It takes 5 weeks, 500 tons of ice, and 15,000 tons of snow to craft the Ice Hotel with its ceilings as high as 18 feet, walls covered with original artwork and furniture carved from ice blocks. Waterworld Hotel, China – an amazing aquatic themed hotel. The Yas Hotel, Abu Dhabi. If there was one nation you could rely on to truly push the boundaries of international hospitality, you'd most likely put the safe money on the United Arab Emirates.. after all, Dubai has been rewriting the rule book for the last ten years.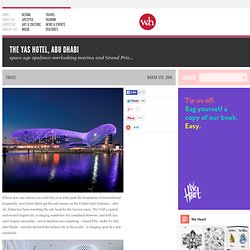 The UAE's capital, and second largest city, is staging somewhat of a comeback however, and with last years hugely successful – not to mention awe-inspiring – Grand Prix, under it's belt, Abu Dhabi – recently declared the richest city in the world – is shaping up to be a true contender. The World's Largest Cruise Ship: Allure of the Seas. She's the newest addition to the Royal Caribbean fleet and the world's largest cruise ship.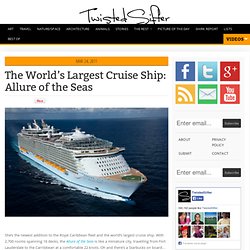 With 2,700 rooms spanning 16 decks, the Allure of the Seas is like a miniature city, travelling from Fort Lauderdale to the Carribbean at a comfortable 22 knots. Oh and there's a Starbucks on board… Below you will find a collection of images and jaw-dropping statistics in an attempt to put this behemoth into perspective. The Meera House by Guz Architects. We have already reviewed the Fish House by Guz Architects, and now present another project of these talented designers.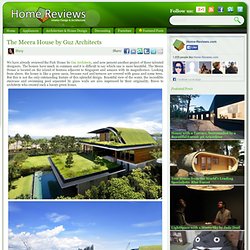 The houses have much in common and it is difficult to say which one is more beautiful. The Meera House is located on the island of Sentosa adjacent to Singapore and amazes with its magnificence. Looking from above, the house is like a green oasis, because roof and terraces are covered with grass and some trees. A Fairytale Castle / Blueforest. Blue Forest is a specialist luxury tree house company fulfilling clients' dreams for a wide range of unique structures from fantasy play areas to romantic tree house hideaways.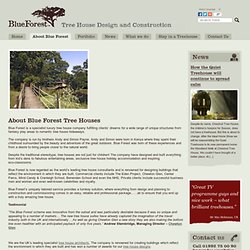 The company is run by brothers Andy and Simon Payne. Andy and Simon were born in Kenya where they spent their childhood surrounded by the beauty and adventure of the great outdoors. Blue Forest was born of these experiences and from a desire to bring people closer to the natural world. Despite the traditional stereotype, tree houses are not just for children! Never been a first class passenger? Beautiful Island Dream Home | Luxurious Lifestyles of the Rich in Cayman Islands. Lifestyles of the Rich and Famous never took a long look at those gorgeous homes in the Cayman Islands.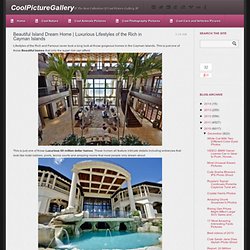 This is just one of those Beautiful homes that only the super rich can afford. This is just one of those Luxurious 60 million dollar homes. Stalking a suburban tardis.
---