Appumentary, app-book and photonovels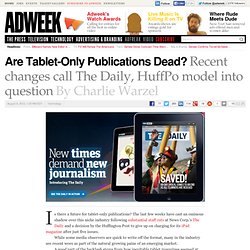 Is There a Future for Tablet-Only Periodicals?
Is there a future for tablet-only publications? The last few weeks have cast an ominous shadow over this niche industry following substantial staff cuts at News Corp.'
There are some differences of shooting still images and video. Here are some things that I have discovered in my journey.
Visual Storytelling: The power of the still image in video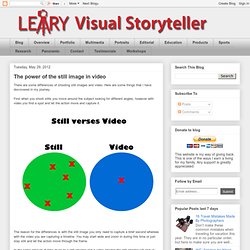 D-Day to Victory
Digital Christmas Story
Voyage au bout du charbon / Journey to the End of Coal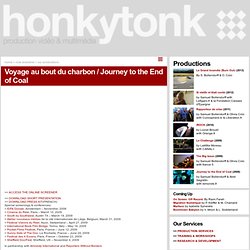 >> DOWNLOAD SHORT PRESENTATION >> DOWNLOAD PRESS KIT (FRENCH) Special screenings & conferences: > IDFA Doclab , Amsterdam – November, 2008 > Cinema du Réel , Paris – March 10, 2009 > South by Southwest , Austin TX – March 19, 2009 > Atelier nouveaux médias de la cité internationale de Liège, Belgium, March 31, 2009 > Festival Visions du Réel , Nyon, Switzerland – April 27, 2009 > International Book Film Bridge , Torino, Italy – May 16, 2009 > Pocket Films Festival , Paris, France – June 12, 2009 > Sunny Side of The Doc , La Rochelle, France – June 24, 2009 > Festival des 4 Ecrans , Paris, France – October 23, 2009 > Sheffield Doc/Fest , Sheffield, UK – November 4, 2009 In partnership with Amnesty International and Reporters Without Borders
vfr/Reader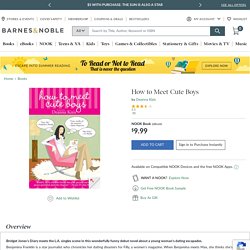 How to Meet Cute Boys by Deanna Kizis, Grand Central Publishing | NOOK Book (eBook), Paperback, Hardcover
How to Meet Cute Boys