Appumentary, app-book and photonovels
Is There a Future for Tablet-Only Periodicals? Is there a future for tablet-only publications?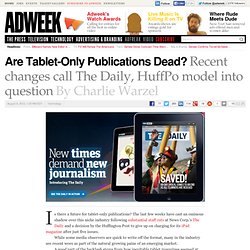 The last few weeks have cast an ominous shadow over this niche industry following substantial staff cuts at News Corp.' S The Daily and a decision by the Huffington Post to give up on charging for its iPad magazine after just five issues. While some media observers are quick to write off the format, many in the industry see recent woes as part of the natural growing pains of an emerging market. A good part of the backlash stems from how inevitable tablet magazines seemed at their inception two years ago. With magazines and legacy print publications struggling, the iPad offered a flashy and interactive new way for publishers to bring new content to the tech-savvy masses without the burden of printing and distribution costs.
Branch. Your Dashboard | Glogster. Visual Storytelling: The power of the still image in video. There are some differences of shooting still images and video.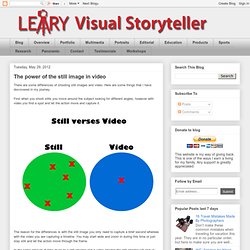 Here are some things that I have discovered in my journey. First when you shoot stills you move around the subject looking for different angles, however with video you find a spot and let the action move and capture it. The reason for the differences is with the still image you only need to capture a brief second whereas with the video you are capturing a timeline.
You may start wide and zoom in during this time or just stay still and let the action move through the frame. In the same amount of time given to a still shooter and a video shooter the still shooter will end up with more variety of shots. D-Day to Victory. Digital Christmas Story. Using social media and other popular web sites to tell one of the most important tales of the holiday season makes it interesting enough to capture the attention of even the most tech savvy generation.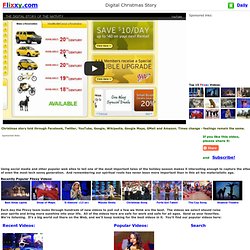 And remembering our spiritual roots has never been more important than in this all too materialistic age. Each day the Flixxy team looks through hundreds of new videos to pull out a few we think are the best. The videos we select should raise your spirits and bring more sunshine into your life. All of the videos here are safe for work and safe for all ages. Send us your favorites. Voyage au bout du charbon / Journey to the End of Coal. >> DOWNLOAD SHORT PRESENTATION >> DOWNLOAD PRESS KIT(FRENCH) Special screenings & conferences: > IDFA Doclab, Amsterdam – November, 2008 > Cinema du Réel, Paris – March 10, 2009 > South by Southwest, Austin TX – March 19, 2009 > Atelier nouveaux médias de la cité internationale de Liège, Belgium, March 31, 2009 > Festival Visions du Réel, Nyon, Switzerland – April 27, 2009 > International Book Film Bridge, Torino, Italy – May 16, 2009 > Pocket Films Festival, Paris, France – June 12, 2009 > Sunny Side of The Doc, La Rochelle, France – June 24, 2009 > Festival des 4 Ecrans, Paris, France – October 23, 2009 > Sheffield Doc/Fest, Sheffield, UK – November 4, 2009 In partnership with Amnesty International and Reporters Without Borders Synopsis Journey To The End Of Coal tells you the story of a sacrifice.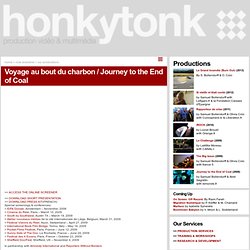 A sacrifice millions of Chinese coal miners are making everyday, risking their lives and spoiling their land to satisfy their own country's appetite for economic growth. Vfr/Reader. How to Meet Cute Boys by Deanna Kizis, Grand Central Publishing | NOOK Book (eBook), Paperback, Hardcover. How to Meet Cute Boys Months ago I had a book recommended to me called How to Meet Cute Boys.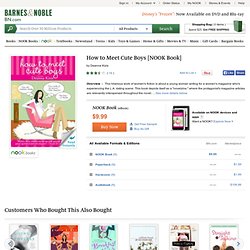 It's fiction-- don't worry. It looked cute, so I put it on my to-read list. A few weeks ago, while perusing the audiobooks at my library, I saw it in CD form.
---