Beauty/Fashion
Welcome to the fun whimsical world of mood changing nail polish. Don't worry - you're not crazy, but your nail polish, on the other hand may be described as .....unstable. Finally, a nail polish that will reflect your inner hysteria. Amuse yourself by guessing what shade your nail polish will be at any given moment. In The Mood has been featured in many publications, including Glamour , Instyle Magazine and Boston Herald .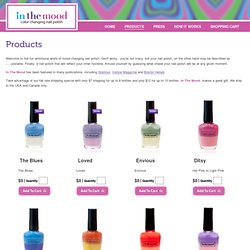 In The Mood - Fingernail Color Changing Nail Polish
Bracelets, Bangles, & Cuffs | ShopRuche.com, A Modern Boutique with a Vintage Touch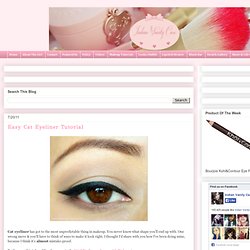 Cat eyeliner has got to the most unpredictable thing in makeup. You never know what shape you'll end up with. One wrong move & you'll have to think of ways to make it look right. I thought I'd share with you how I've been doing mine, because I think it's almost mistake-proof. So, here's a step-by-step tutorial :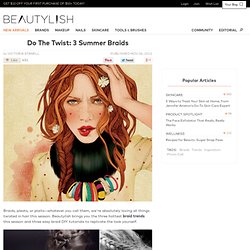 Braids, pleats, or plaits—whatever you call them, we're absolutely loving all things twisted in hair this season. Beautylish brings you the three hottest braid trends this season and three easy braid DIY tutorials to replicate the look yourself. Who needs a headband when you can make one from your hair! We're loving this European, Heidi-inspired front braid that you can style into an updo or wear with your hair down.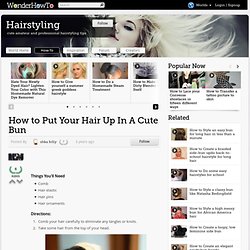 Comb your hair carefully to eliminate any tangles or knots. Take some hair from the top of your head. 3.
photos by: Kathleen Bly post designed by kristin ess Mad love for our first guest post winner, Taylor Nick !!! I am fully obsessed with this bohemian-inspired-braided-goodness! Even though Taylor had some SERIOUS competition, there's no doubt that this little lady took the cake in our hair tutorial contest.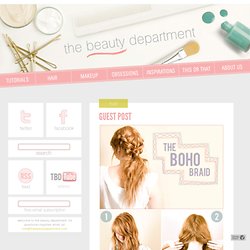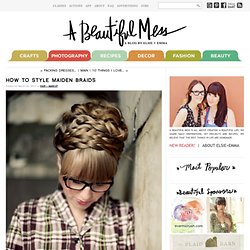 Last month I did a makeover story with Kelsie and had many requests for a maiden braid tutorial. Yesterday she came in and we photographed these simple step by steps. Kelsie has extremely long and thick hair, but anyone with shoulder length or longer can do these braids (see my photo below for an example). Steps 1-2: Braid two strands on each side of a center part. Steps 3-5: Wrap braids around the crown of your head and pin in place with one pin each.
I wore a more relaxed version of this hair style in an outfit post in June of 2009 but for reasons unbeknownst to me, I never did a tutorial for it. Recently though, a few of my lovely readers have asked for it ...so here it is. Enjoy * * * it would be so pretty with flowers pinned in * * * * . . . wearing the braid out . . . . . . and a few days ago, I wore it more casually, with straight hair . . .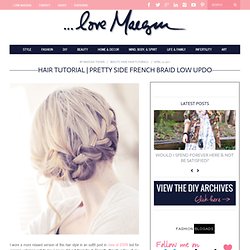 Ex-Beauty Editor Secrets -- The All-Time Best Drugstore Makeup
Guess what? Sometimes the drugstore makeup that you read fantastic reviews of in fashion magazines actually sucks and the writer raving about it didn't love it at all -- or even try it! It's on that magazine page because it's a new launch from the company who "bought" the back cover, being endorsed by the actress with the symmetrical face and the squeaky-clean reputation. (FACT: Beauty companies rarely go with an edgy spokeswoman no matter how huge her celebrity, because it hurts the brand when she's inevitably photographed looking puffy and hung over with a cigarette in her mouth, then ridiculed accordingly by Perez Hilton.)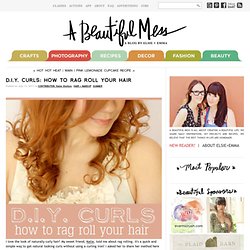 I love the look of naturally curly hair! My sweet friend, Katie , told me about rag rolling. It's a quick and simple way to get natural looking curls without using a curling iron!