Cheezburger
TDW Geeks. The Daily What. Internet Meme Database. The Demotivational Posters Blog. Can't Believe This is Making the Front Page Favorite Tags practical Via: PostNoBliss.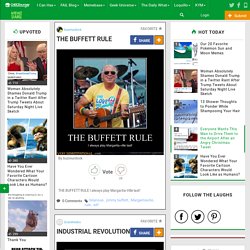 The Art of Trolling: Yahoo Answers, Chatroullette, Omegle. Picture Is Unrelated - WTF Pictures and Videos. Comixed - 4 panel comic strip (yonkoma or 4koma) Most Upvoted 985 votes Your Sweet Sweet Tears Will Give Me Strength in Battle 732 votes The loneliest ponies.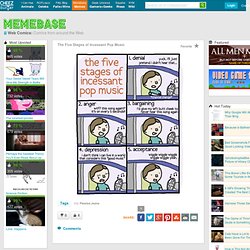 Hurr Durr Derp - All the Derp Durr Hurr that's fit to Derp. Gifs, Gifs and More Funny Gifs from Senor Gif. Memebase: Rage Comics, Forever Alone, Y U No Guy, Troll Face, Foul Bachelor Frog. GraphJam: Music and Pop Culture in Charts and Graphs. Let us explain them. This is Photobomb. Rage Comics. Most Upvoted 243 votes This 78-Year-Old Granny Has the Reaction to Roller Coasters We Can All Relate to 188 votes What on Earth is Tomodachi Life?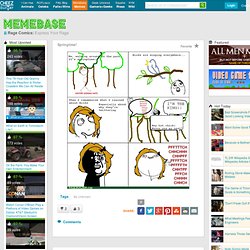 Superheroes. My Little Brony. PokéMemes. The Art of Trolling: Yahoo Answers, Chatroullette, Omegle - Page 3. Go Cry Emo Kid - Emo Lols, Hipster Haters, and Scene Kid Confessions. Lolcats 'n' Funny Pictures of Cats - I Can Has Cheezburger? Must Have Cute - Cute Kawaii Stuff. Must Have Cool will no longer be updated as of today, May 8th.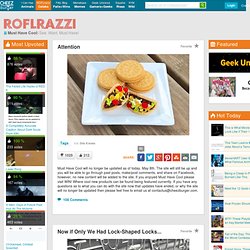 The site will still be up and you will be able to go through past posts, make/post comments, and share on Facebook, however, no new content will be added to the site. If you enjoyed Must Have Cool please visit WIN! Where cool new products can be found being featured currently. If you have any questions as to what you can do with the site now that updates have ended, or why the site will no longer be updated then please feel free to email us at contactus@cheezburger.com. Celebrity Pictures, Lol Celebs and Funny Actor and Actress Photos - ROFLrazzi. Historic LOL - Captioned Portraits of Yore. It Made My Day - Funny Win Stories.
Pundit Kitchen: Lol News and Lol Sarah Palin, Barack Obama, John McCain, Joe Biden and more. Lovely Listing - Odd Finds in Real Estate Listings. Baby Pictures and Baby Products for Moms and Kids - Tots and Giggles. WEDINATOR - Funny Wedding Photos. Loldogs, Dogs 'n. Daily Squee - Cute Baby Animals. My Food Looks Funny - Funny Food Photos. Puns, Puns, Puns! So Much Pun in Pictures. Totally Looks Like... Famous People and Celeb Look-A-Likes.
Epic Fail Funny Videos and Funny Pictures. Funny Facebook Status Messages ( Failbooking ) Up Next In Sports - Funny Sports Pictures, Tiger Woods Fails. Kankava has been credited with a lightning reaction to save Dynamo Kiev captain Oleg Gusev after he had swallowed his tongue following a horror collision with Dnipro goalkeeper Denys Boyko.A Kiev attack came to nothing when a cross was plucked out the air by Dnipro keeper Denys Boyko, however the keeper wiped out Dynamo captain Oleg Gusev when he claimed the ball.In a horrific accident, Boyko knocked out Gusev with a high boot, and immediately it became appeared that the unconscious Gusiev had swallowed his tongue.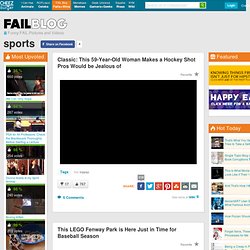 Players from both sides instinctively ran to Gusev's aid as the worst fears began to seem a reality, and the medics soon followed to take over.Kankava has been credited with pulling Gusev's tongue out from his throat, thereby saving his opponent's life. Dating Fails - Missed Connections, Dating Sites, & Breakups. There, I Fixed It - Redneck Repairs. Scott DeSimon, writer at stumbled across a quick and fun way to make a large quantity of corn on the cob.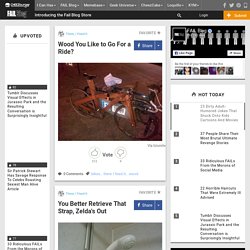 Get a large cooler, throw in the corn and add a couple quarts of boiling water... that's it. 30 minutes later the corn was cooked perfectly and ready to eat. I can't be the only one that has never hear of this. Have any of you tried this? Any other easy kitchen hacks you think a lot of people don't know about? Holidays. After 12 - Party Fails and After Hours Hijinks. Work Fails & Job LOLs - Monday Through Friday.
Crazy Things Parents Say. That Will Buff Out - Funny Car Photos. Engrish Funny: Engrish Pictures That Is Your Funny Engrish. "PEARL IN THE PALM Say good if use it!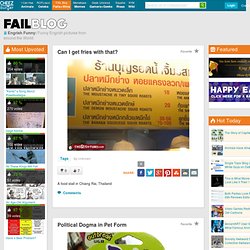 " "Super Value Coloured Pattern" "Make you walk easily on the forest end of era in fashion" Win! On a nature hike along Germany's Baltic Coast in 1913, 20-year-old Richard Platz scrawled a note on a postcard, shoved it into a brown beer bottle, corked it and tossed it into the sea.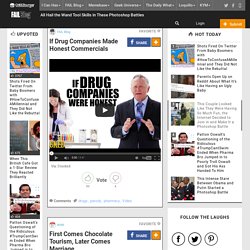 Where it traveled, no one knows for sure, but it was pulled out of the Baltic Sea by a fisherman last month not far from where Platz first pitched it. Much of the ink on the postcard had been rendered illegible but the discovery will be on display until May 1. Experts will then try to decipher the message. Learn From My Fail #LFMF - Page 3. Poorly Dressed People of the World - Fashion Fails.
---