Books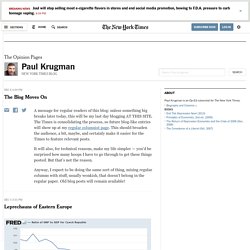 The other day someone — I don't remember who or where — asked an interesting question: when did it become so common to disparage anyone who hasn't made it big, hasn't gotten rich, as a "loser"? Well, that's actually a question we can answer, using Google Ngrams, which track the frequency with which words or phrases are used in books: Sure enough, the term "losers" has become much more common since the 1960s.
The books business: Great digital expectations
The offline experience TO SEE how profoundly the book business is changing, watch the shelves. Next month IKEA will introduce a new, deeper version of its ubiquitous "BILLY" bookcase. The flat-pack furniture giant is already promoting glass doors for its bookshelves.