Computers
Web Design. Top 5 Most Creative Uses for LCDs. 5.
DIY Wireless LCD Max shows us how to build your own wireless LCD screen in just "5 minutes" using ACODE-300 Bluetooth modules. Full instructions here. Keybr.com - Take typing lessons, test your typing speed and practice typing for free! How to make an external laptop graphics adaptor.
Laptop graphics have always been something of a joke performance wise.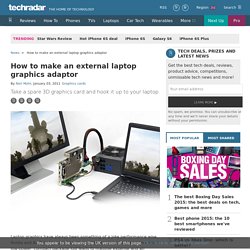 Nvidia and AMD do try, but cramming all those millions of transistors into a low-power, compact package just leads to massive expense and an inability to upgrade. Wouldn't it be perfect if you could simply use a standard external graphics card to power your laptop's 3D graphics? The good news is that you can. The suitably technical-sounding PE4H is just that; a passive PCI-e x16 to x1 adaptor, which enables you to plug an external graphics card into a laptop's ExpressCard slot.
The 50 Best Registry Hacks that Make Windows Better. We're big fans of hacking the Windows Registry around here, and we've got one of the biggest collections of registry hacks you'll find.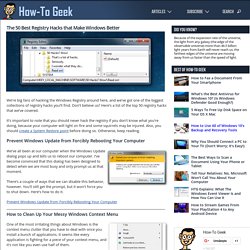 Don't believe us? Here's a list of the top 50 registry hacks that we've covered. It's important to note that you should never hack the registry if you don't know what you're doing, because your computer will light on fire and some squirrels may be injured. Also, you should create a System Restore point before doing so. Tutorials | Cgtuts+ In today's tutorial, Dimitris Katsafouros of design studio We Are Pitch Black showcases two new tools included in Cinema 4D R14, the Camera Matching Tool and the Camera Morph Tool.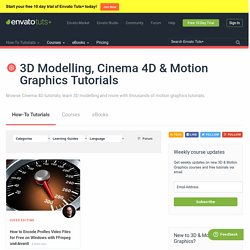 Instead of having a dry explanation of what the tools do, a short tv ident will be used to keep things interesting. Camera matching is a great addition to camera mapping. It simplifies the whole process of aligning the camera and also guessing the right camera settings a photograph or video has been shot with. In this tutorial the tool gets demystified and is also used for the corridor we can see in the video above.
---