Flight Info
You'll find information about Business Class and a sortable chart that can be used to compare Business Class seating among different airlines.
Long-haul Business Class Comparison Chart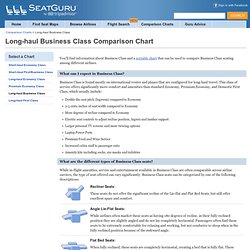 Where does FlightStats obtain its flight status information? Complete, accurate data is the cornerstone of our business and what sets us apart from competitive solutions: Geographic Coverage - FlightStats provides definitive information for approximately 99.5% of U.S. flights, and better than 86% of flights worldwide. Completeness - FlightStats queries multiple sources to create a record for each flight enabling us to offer a broader range of information (for example, gate information).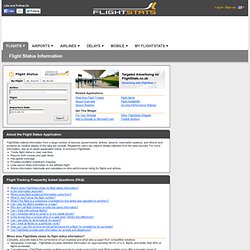 Track Flight Status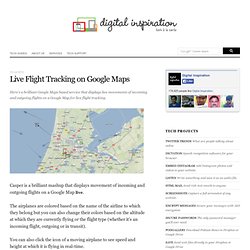 Here's a brilliant Google Maps based service that displays live movements of incoming and outgoing flights on a Google Map for live flight tracking.
Live Flight Tracking on Google Maps - Track Airplanes in Real-Ti
FlightTrack: Live International iPhone Flight Status Tracker wit
GMaps Flight Tracker