Apps & iPad
You're never too old to play with LEGO. The colorful, interlocking plastic bricks do wonders for creative thinking and enhancing your imagination, and they're fun too. We've picked out 10 cool, useful, and fun LEGO-themed or related apps and games that appeal to adults as much as—or even more so than—the young'uns that'll be pulling at your iPhone or iPad the moment they see them.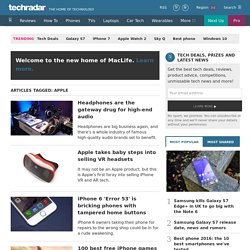 Bootable Lion Drive
[Editor's note: This article is part of our series of articles on installing and upgrading to Lion (OS X 10.7). We also have a complete guide to installing and upgrading to Mountain Lion (OS X 10.8).] Unlike previous versions of Mac OS X, Lion (OS X 10.7) doesn't ship on a bootable disc—it's available only as an installer app downloadable from the Mac App Store, and that installer doesn't require a bootable installation disc. Indeed, this lack of physical media is perhaps the biggest complaint about Lion's App Store-only distribution, as there are a good number of reasons you might want a bootable Lion installer, whether it be a DVD, a thumb drive, or an external hard drive. For example, if you want to install Lion on multiple Macs, a bootable installer drive can be more convenient than downloading or copying the entire Lion installer to each computer.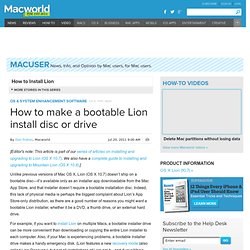 Do you have an idea for an app but lack the programming knowledge to begin building it? In this weekly blog series, I will take you, the non-programmer, step by step through the process of creating apps for the iPhone, iPod touch, and iPad. Join me each week on this adventure and you will experience how much fun turning your ideas into reality can be! This is part 35 of the series. If you are just getting started, check out the beginning of the series here. In my previous post, I discussed making your web-enabled apps scalable by outsourcing your web services to a third-party company, and I provided an overview of the services offered by Google, Amazon, and Microsoft.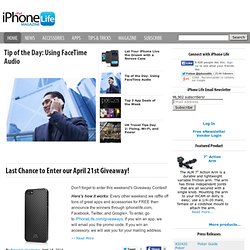 SlideShark is the award-winning app used by sales professionals and other presenters worldwide to present and share PowerPoint® from the iPad, iPhone, and iPod Touch the way they were meant to be seen—accurately and professionally every time. Learn More "SlideShark has allowed me to ... teach patients, medical students, nurses and doctors in any situation—at the bedside, in a nursing station and a classroom, without the need of a computer and projector." - Bruce | Dir. of Neurology, Akron Children's Hospital More Reviews & Testimonials "I don't have to carry a laptop everywhere.