Archi
Candy Black | Design Boutique | Graphic Design, Web Design and Interior Design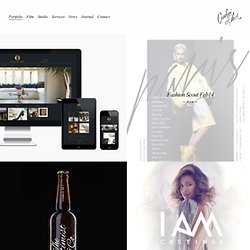 Vauxhall Fashion Scout has re-launched as Fashion Scout, The International Showcase. Having worked with and provided an unrivalled platform for designers among the likes of Peter Pilotto, Eudon Choi, Pam Hogg and Fyodor Golan to name a few, Fashion Scout's international outreach not only supports the best in innovative British talent, but that from all over the world. Fashion Scout provides unrivaled platforms in London and Paris for carefully selected collective showcases from China, Scandinavia, Eastern Europe, Middle East and Asia. Candy Black designed the new Fashion Scout logo and branding assets leading into designed invitations, printed and digital as well as all the signage housed in and around the Freemason's Hall in Covent Garden. We also designed and built the new Fashion Scout website and were involved in the day-to-day updates during London and Paris fashion week. www.fashion-scout.co.uk
Lighting Design Gallery - The Best in Lighting Design - Page 2
Shop Design Gallery - The Best Shop Design Inspiration
unnamed pearl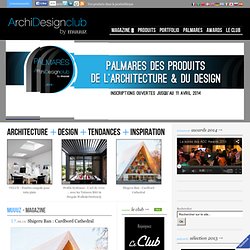 Dans le cadre des ADC Awards, nous vous invitons à retrouver chaque jour les projets en compétition dans chacune des catégories. Dans la famille Culture, catégorie « Médiathèques », cinq projets sont en lice, la Médiathèque du Marsan d'Archi5, la Médiathèque de Montauban par Colboc Franzen, la Médiathèque de Pontivy de l'agence Opus 5, L'Atelier, médiathèque à Gournay-en-Bray par AAVP Architecture et enfin, la Médiathèque Andrée Chédid de Tourcoing par les architectes D'Houndt+Bajart.
http://killspencer.com/product.php?id_product=34
cielbleu
This article by Marc Kristal from Metropolis Magazine, originally titled "Digital Details," looks at the work of NRI, a New York company that is leading the way when it comes to 3D Printing (or rather, additive manufacturing) – finding that there is a craft in these machine-produced models after all. First things first: The term "3-D printing" is a misnomer according to Arthur Young-Spivey, the digital fabrication specialist at NRI—a 116-year-old, New York–headquartered supplier of reprographic services to architects and their tradespeople. "The correct term is 'additive manufacturing,'" he explains. "People call it 3-D printing because it enables you to wrap your head around it, but in some ways it's confusing." Young-Spivey has a point, as the process by which a digital file is converted into an object isn't "printing" in the commonly understood sense of applying pigment on a substrate.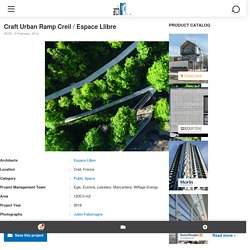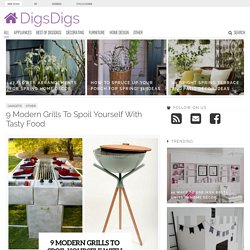 27 Sparkling Gold And Copper Easter Décor Ideas I think that gold is one of the traditional colors in holiday décor, and especially in Easter décor. This color is ideal for Easter décor, it looks natural and refined. Add gold placemats, napkins or napkin rings and gold vases with spring flowers – and your table setting would shine! Decorating eggs in gold or copper colors is a cool idea – these eggs would look chic, unexpected and cool! Combine them with chalkboard ones for a contrast.
What city am I in today? (Between the weather in Chicago this winter and the sunshine in Arizona, that answer is clearly obvious!) The last few months have been a whirlwind. I'm reminded every day of how lucky I am to be living my dream. Next week I have the huge honor of hosting my first seminar at the Decoration and Design building in NYC!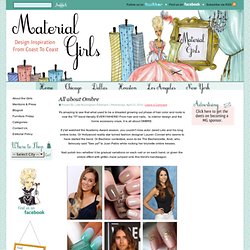 Bathroom Vanity Ideas A great selection of bathroom vanity unit storage and organization ideas to conceal jewelry, makeup and clutter. Outdoor Dining Furniture Ideas Get ready for finer weather by brushing up trends in outdoor furniture, including resin wicker chairs, teak finish tables and wrou... Modern Villa With Pool A contemporary villa with dual height open plan living space, a gym and a private swimming pool.