Words
A group of professional people posed this question to a group of 4 to 8 year-olds, "What does love mean?" The answers they got were broader and deeper than anyone could have imagined. See what you think: "When my grandmother got arthritis, she couldn't bend over and paint her toenails anymore. So my grandfather does it for her all the time, even when his hands got arthritis too.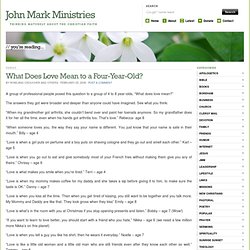 Read Fiction Online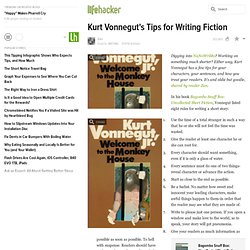 Digging into NaNoWriMo ? Working on something much shorter? Either way, Kurt Vonnegut has a few tips for your characters, your sentences, and how you treat your readers. It's and oldie but goodie, shared by reader Zan . In his book Bagombo Snuff Box: Uncollected Short Fiction , Vonnegut listed eight rules for writing a short story: Use the time of a total stranger in such a way that he or she will not feel the time was wasted.
The New York Times recently published a list of 50 fancy words that most frequently stump their readership. They are able to measure this data thanks to a nifty in-page lookup mechanism, which you can try here . Try double-clicking the word "epicenter". Since the NYT didn't include definitions of these words, I decided to post a job to MediaPiston to produce an article defining and using each word in the list. Voila!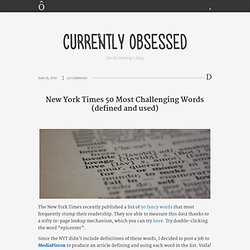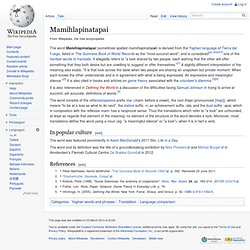 The word Mamihlapinatapai (sometimes spelled mamihlapinatap e i ) is derived from the Yaghan language of Tierra del Fuego , listed in The Guinness Book of World Records as the "most succinct word", and is considered [ who? ] one of the hardest words to translate . It refers to "a look shared by two people, each wishing that the other will offer something that they both desire but are unwilling to suggest or offer themselves." [ 1 ] A slightly different interpretation of the meaning also exists: "It is that look across the table when two people are sharing an unspoken but private moment. When each knows the other understands and is in agreement with what is being expressed. An expressive and meaningful silence." [ 2 ] It is also cited in books and articles on game theory associated with the volunteer's dilemma . [ 3 ] [ 4 ]
How much about your characters do you really know? Small details might seem superfluous even irrelevant to the story you intend to write, but the smallest detail informs the bigger picture. The more you know about your characters, the better you'll create believable characters who live and breathe on the page and in their own fictional world.
Intrinsic Grammar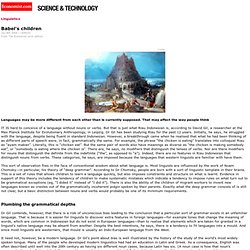 Linguistics Babel's children Jan 8th 2004 | LEIPZIG From The Economist print edition
That that is is that that is not is not is that it it is. is an English word sequence demonstrating lexical ambiguity . It is used as an example illustrating the importance of proper punctuation . [ 1 ] The sequence can be understood as four discrete sentences by adding punctuation: That that is is. That that is not is not.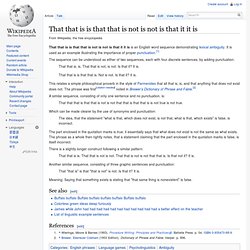 That that is is that that is not is not is that it it is