Items
Indie Rock Coloring Book. About The Coloring Book From the creative womb of the Yellow Bird Project, we are proud to introduce the newest member of our family, the Indie Rock Coloring Book.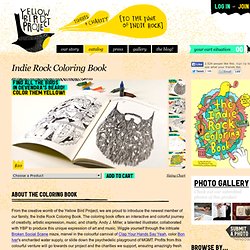 The coloring book offers an interactive and colorful journey of creativity, artistic expression, music, and charity. Andy J. Miller, a talented illustrator, collaborated with YBP to produce this unique expression of art and music. Wiggle yourself through the intricate Broken Social Scene maze, marvel in the colourful carnival of Clap Your Hands Say Yeah, color Bon Iver's enchanted water supply, or slide down the psychedelic playground of MGMT. Surprise Balls. This article is also posted at Squidoo!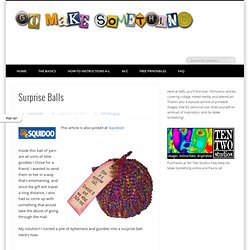 Inside this ball of yarn are all sorts of little goodies I chose for a friend. I wanted to send them to her in a way that's entertaining, and since the gift will travel a long distance, I also had to come up with something that would take the abuse of going through the mail. My solution? I turned a pile of ephemera and goodies into a surprise ball. Just Piece Of Paper . Crazy Paper Toy. How to: jewelry mirror. Here's a very cool idea for organizing your jewelry.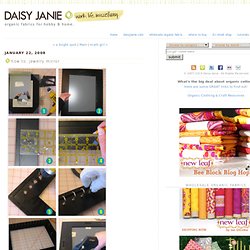 I usually grab my jewelry as an afterthought, and if I'm already running late, I don't have time to dig and untangle! Materials1 9x12 mirror1 picture frame with 9x12 opening and a pretty wide perimeter30 cup hooks (mine are 7/8", nickel finish)drillmasking tapepencilrulerOPTIONAL: framing points and framer's gun. Amazing Water Taps. Home Accessories. Everybody knows the essentials of home decor such as beds, tables, and wall units for the TV, but there are some neat home decor accessories that are just plain fun!
Its not that you cannot live without them, they simply make your life easier, and certainly different from the neighbor's home accessories. The toughest security lock there is. You must solve the labyrinth in order to open the lock. Bic Pen Reinvented. © copyrights designboom, all rights reserved. all material published remains the exclusive copyright of designboom. no contents, including text, photographs, videos, etc. may be reproduced in whole or in part without the written consent of designboom. in addition, no material or contents may be reproduced on the world wide web by techniques of mirroring, framing, posting, etc. without the written consent of designboom.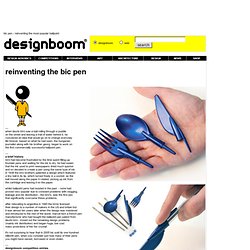 Tea Packaging. Clever tea packaging and creative tea bag designs from all over the world.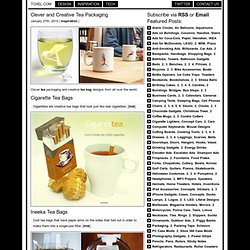 Cigarette Tea Bags Cigarettea are creative tea bags that look just like real cigarettes. iPad + Velcro. Night Light Bookmark. Disaster Preparedness. All Text, Graphics, Animations, Video, and Commentary on this website was created by, and is the intellectual property of m4040@m4040.com.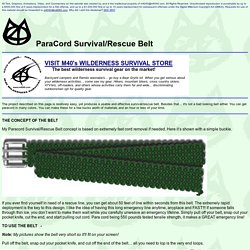 All Rights Reserved. Unauthorized reproduction is punishable by up to a $500,000 fine or 5 years imprisonment for a first offense, and up to a $1,000,000 fine or up to 10 years imprisonment for subsequent offenses under the Digital Millenium Copyright Act (DMCA). Requests for use of this material should be forwarded to m4040@m4040.com. New Plug.