Bowie
6 Children I Help Tutor Who Will Never (Ever) Be President. Like anyone else, my memory of childhood is a silvery haze of hotel suites, European cafes and equestrian trophies, yet one memory in particular stands alone as the most vivid and seminal moment of my youth: during third grade, Ms.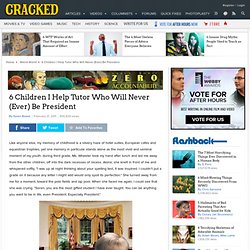 Wheeler took my hand after lunch and led me away from the other children, off into the dark recesses of recess. Alone, she knelt in front of me and whispered softly, "I was up all night thinking about your spelling test, it was inspired. Understanding Hipsters: An Undercover Operation. Somewhere in America right now a Religious Studies graduate in white shutter shades is sucking the Pabst Blue Ribbon from his wispy mustache while listening to a pig-tailed girl offer her position on Metamorphosis.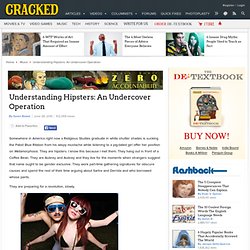 They are hipsters. I know this because I met them. They hang out in front of a Coffee Bean. Bowie. Kidnapped Baby. Writing this past week has been difficult, thanks largely in part to the screams of new child in my house.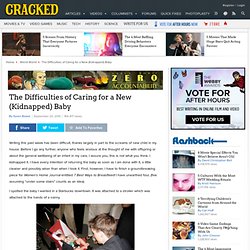 Before I go any further, anyone who feels anxious at the thought of me with offspring or about the general wellbeing of an infant in my care, I assure you, this is not what you think. I kidnapped it. I have every intention of returning the baby as soon as I am done with it, a little cleaner and possibly wiser than when I took it. First, however, I have to finish a groundbreaking piece for Women's Home Journal entitled 7 Best Ways to Breastfeed!