Understanding Data
Cookies on the New Scientist website close Our website uses cookies, which are small text files that are widely used in order to make websites work more effectively. To continue using our website and consent to the use of cookies, click away from this box or click 'Close'
The grand delusion: Why nothing is as it seems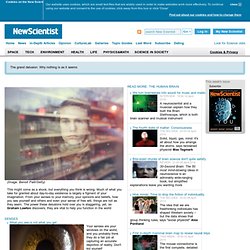 NCI Cancer Bulletin for May 1, 2012
Recommended Texts Andersen B. Methodological Errors in Medical Research. Oxford, England: Blackwell Scientific Publications; 1990. Gehlbach S.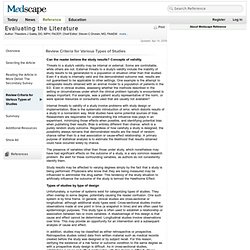 Evaluating the Literature
Data: Uncertainty, Error, and Confidence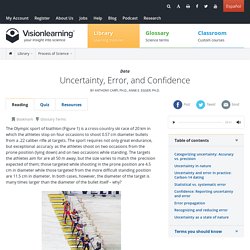 by Anthony Carpi, Ph.D., Anne E. Egger, Ph.D. hide Uncertainty is the quantitative estimation of error present in data; all measurements contain some uncertainty generated through systematic error and/or random error.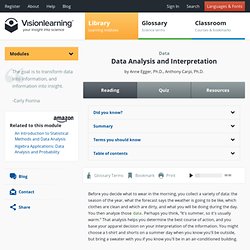 by Anne E. Egger, Ph.D., Anthony Carpi, Ph.D. hide Data collection is the systematic recording of information; data analysis involves working to uncover patterns and trends in data sets; data interpretation involves explaining those patterns and trends. Scientists interpret data based on their background knowledge and experience, thus different scientists can interpret the same data in different ways. By publishing their data and the techniques they used to analyze and interpret that data , scientists give the community the opportunity to both review the data and use it in future research.
Data: Analysis and Interpretation
Data: Statistics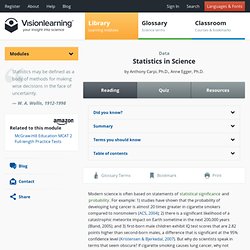 by Anthony Carpi, Ph.D., Anne E. Egger, Ph.D. hide Statistics are used to describe the variability inherent in data in a quantitative fashion, and to quantify relationships between variables . Statistical analysis is used in designing scientific studies to increase consistency, measure uncertainty, and produce robust datasets. There are a number of misconceptions that surround statistics, including confusion between statistical terms and the common language use of similar terms, and the role that statistics employ in data analysis.
Scientific Communication: Understanding Scientific Journals and Articles
Library > Process of Science > Scientific Communication: Understanding Scientific Journals and Articles by Anthony Carpi, Ph.D., Anne E. Egger, Ph.D., Natalie H. Kuldell