Web Design
Ayuda, Mi sitio se ve mal en firefox - XHTML+CSS - NotasWeb.com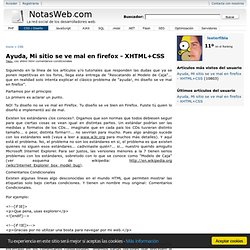 Siguiendo en la línea de los artículos y/o tutoriales que responden las dudas que ya se ponen repetitivas en los foros, llega esta entrega de "Rescatando al Modelo de Caja"... que en realidad solo intenta explicar el clásico problema de "ayuda!, mi diseño se ve mal en firefox". Partamos por el principio Lo primero es aclarar un punto. NO!
Fonts are critical elements in your design. It can make or break your design depending on how you use it. Hence, choosing the font style that would suit your design…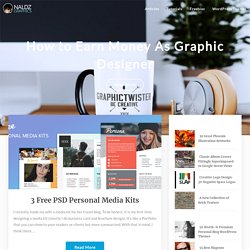 I am a passionate web designer, front-end developer, & illustrator specializing in CSS driven web design with an emphasis on usability and search engine optimization. I am based in South Bay Torrance (Los Angeles) , CA. Having acquired a Bachelor of Science degree in Computer Information Systems, my design experience began with a programming background that laid the groundwork for a comprehensive design skill set.
Adobe Photoshop tutorials, from beginner to advanced | HV-DESIGN
An collection of design tutorials which will guide you through the process of creating your very own business card, including showing you how to bleed a business card in order for it to be ready for print. A wide collection of tutorials which I'm more than certain that will teach you everything which you need to know about preparing business cards for print as well as creating good business cards. With this fountain of knowledge your be on the right path to start your own business card printing. Feel free to share any good business card design tutorials which you may feel that we may have missed from this compilation, in the comment below it would be more than appreciated. Last year we put together an inspiration post which consisted of clever and creative business cards a great inspiration post which gets your creative juices flowing in order to create your own unique business cards, check it out.