Collaborate
Find the best solution by involving your friends, colleagues or clients. A feedback session with customers or the decision on the new logo. tricider is the easiest way, to gather all opinions and ideas. It´s brainstorming and voting, all in one and online! Even hard decisions can be easy with tricider. Free and no registration.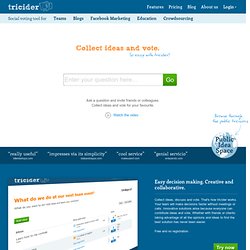 perfect decision making in teams
Ensure Your Success With These Affiliate Marketing Tips! If you are interested in marketing your business, you are likely aware of more traditional advertising techniques, such as email newsletters and display advertising. One method of advertising, however, that you may not be aware of is called affiliate marketing and it is a strategy used by many successful businesses.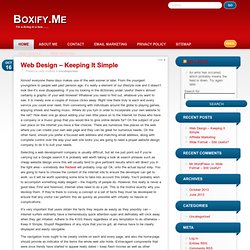 Folder Shared from Box.net
Forgot your password? Enter the email address associated with your account: Not a recognizable email address Required Email address not found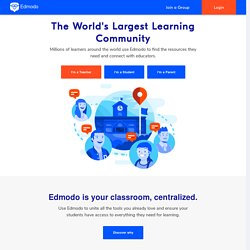 Backchannel - TodaysMeet
Wiki