Infos marché du venture
Indispensables dans la chaîne de financement, ils ont aujourd'hui un rôle affirmé dans l'économie réelle. Toutefois, leur déploiement reste insuffisant au regard des besoins des entreprises.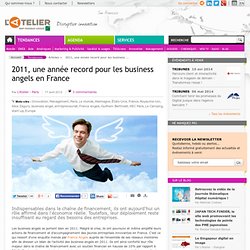 2011, une année record pour les business angels en France
Funding Criteria
Création d'entreprise – Business angels, super angels, crowdfunding
Les sources de financement alternatif s'organisent, en réponse à la désaffection du private equity Le capital-risque accuse le coup. Les fonds levés sont en forte baisse, dans un contexte de crise économique et boursière. Les banques et les assureurs, confrontés aux nouvelles contraintes réglementaires, se désengagent massivement de cette activité.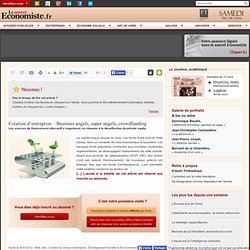 BuzzSparks - Hi Tech Trends and Industry Timeline
Duedil's List of London Startups | Companies House | Directors Search | Companies House UK | UK Companies House | Company Credit Check
Le web français a levé 12 millions d'euros en février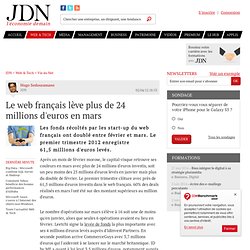 Le web français lève plus de 24 millions d'euros en mars
Les fonds récoltés par les start-up du web français ont doublé entre février et mars.
En savoir plus - Financements publics pour start-up
Les levées de fonds de l'e-business au second semestre 2011