Programming
Finally, a Definition of Programming I Can Actual
I believe very strongly that a blog without comments is not a blog. For me, the whole point of this blogging exercise is the many-way communication of the comments -- between me and the commenters, and among the commenters themselves. As I said in How To Advertise on Your Blog Without (Completely) Selling Out: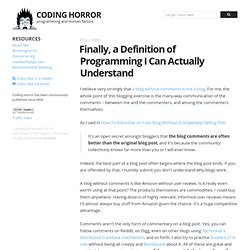 John Rayner's Blog : Setup of a continuous integration buil
parsedatetime - Google Code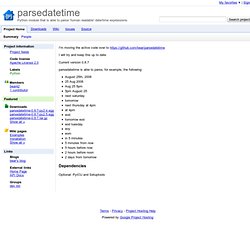 I'm moving the active code over to https://github.com/bear/parsedatetime I will try and keep this up to date. Current version 0.8.7 parsedatetime is able to parse, for example, the following:
J is a modern, high-level, general-purpose, high-performance programming language. J is portable and runs on Windows, Unix, Mac, and PocketPC handhelds, both as a GUI and in a console. True 64-bit J systems are available for XP64 or Linux64, on AMD64 or Intel EM64T platforms. J systems can be installed and distributed for free. J is particularly strong in the mathematical, statistical, and logical analysis of data.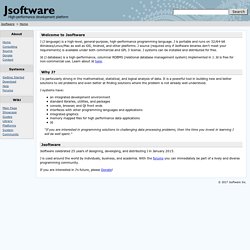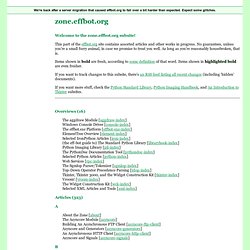 Welcome to the zone.effbot.org subsite! This part of the effbot.org site contains assorted articles and other works in progress. No guarantees, unless you're a small furry animal, in case we promise to treat you well.
zone.effbot.org ::: www.effbot.org