ACADEMIC
Snagit gives you the power to... We're here to help, and we mean it. Buy Snagit for your PC or Mac today! Single User $49.95 Buy a full version Snagit license that's available for anyone to purchase. Buy Now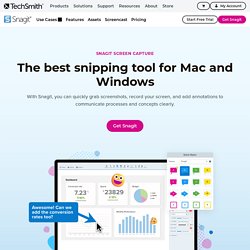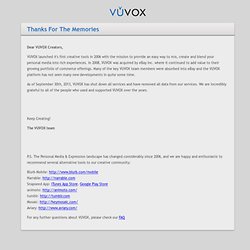 VUVOX launched it's first creative tools in 2006 with the mission to provide an easy way to mix, create and blend your personal media into rich experiences. In 2008, VUVOX was acquired by eBay Inc. where it continued to add value to their growing portfolio of commerce offerings. Many of the key VUVOX team members were absorbed into eBay and the VUVOX platform has not seen many new developments in quite some time. As of September 30th, 2013, VUVOX has shut down all services and have removed all data from our services. We are incredibly grateful to all of the people who used and supported VUVOX over the years. P.S.
Students record progress and capability by telling the story of their learning in an online journal. They can create text, upload digital photographs, capture audio and video or upload computer files (e.g. Word, Excel) created on any digital device - a desk or laptop PC, a mobile phone, etc. They can then map this evidence to assessment activities that have been assigned to them. MAPS 3 makes formative and Assessment For Learning easy. Class summary screens provide an instant overview of progress.
MAPS - Managed Assessment Portfolio / ePortfolio | Delivering solutions that evidence skills and capabilities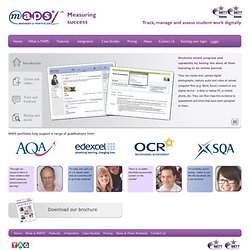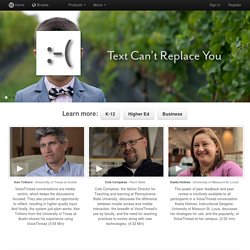 Ken Tothero · University of Texas at Austin VoiceThread conversations are media-centric, which keeps the discussions focused. They also provide an opportunity to reflect, resulting in higher quality input. And finally, the system just plain works.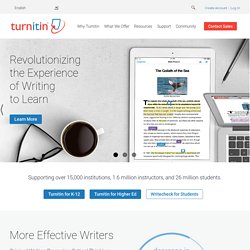 Create AccountLog In Give the same rich feedback on the go! Turnitin for iPad takes the most effective online educational technology for improving student writing and puts it in the palm of your hands. Easily sync assignments to your iPad so you can grade them on- or off-line.