Candidature
Profils Horizon : Recrutement Infirmiers et Personnel Médical pour les Dom Tom - fonctionnement
Oxford Journals | My Account
Doctors Availability Calendar - HCL Doctors
Home Sujet Vous êtes intéressé Recrutement 2013
Depuis quelques années, malgré de grands changements, la Défense a un besoin de compétences dont elle ne dispose pas en permanence dans ses rangs. Elle fait appel à des personnes prêtes à servir pour un temps précis. C'est ce que nous appelons la Réserve. Ce qui est neuf aujourd'hui, c'est l'engagement des réservistes dans des fonctions correspondant le mieux possible à leurs compétences professionnelles. Désormais, l'accent est mis d'une part, sur leur volonté d'engagement et d'autre part, sur leur spécialité.
Jobsite Sujet 4 - La Réserve (2013) Page 3
CHU AMBROISE PARE - Accueil
René Prêtre: son incroyable expérience new-yorkaise - rts.ch - vidéo - émissions - temps présent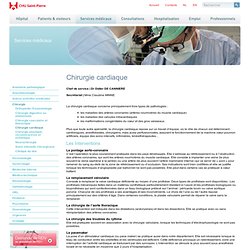 Chef de service | Dr Didier DE CANNIERE Secrétariat | Mme Claudine MINNE La chirurgie cardiaque concerne principalement trois types de pathologies : les maladies des artères coronaires (artères nourricières du muscle cardiaque) les maladies des valvules intracardiaques les malformations congénitales du cœur et des gros vaisseaux.
Chirurgie cardiaque - CHU Saint-Pierre
Modèle de CV Word - Télécharger gratuitement - Modèles de documents - Bureautique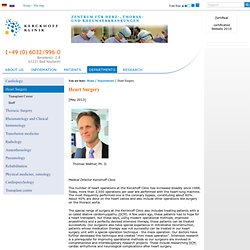 Heart Surgery - Center for Heart, Lung and Rheumatic Diseases – Kerckhoff-Klinik
[May 2013] Thomas Walther, Ph. D. Medical Director Kerckhoff Clinic
Training, certification and practice of cardiac and thoracic surgeons in Europe: a comparison of the members of the European Association for Cardio-Thoracic Surgery and the European Society of Thoracic Surgeons -- Wood and Farjah 37 (3): 511 -- European J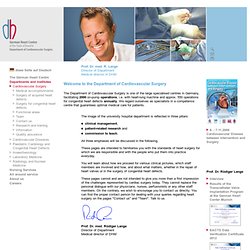 The Department of Cardiovascular Surgery is one of the large specialised centres in Germany, facilitating 2000 on-pump operations, i.e. with heart-lung machine and approx. 550 operations for congenital heart defects annually. We regard ourselves as specialists in a competence centre that guarantees optimal medical care for patients. The image of the university hospital department is reflected in three pillars:
Cardiovascular Surgery - German Heart Centre
Our Mission Welcome to APDS Open Positions. This is a listing of positions submitted by visitors to the site.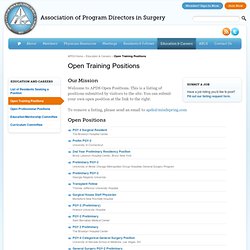 Open Training Positions | Association of Program Directors in Surgery
British Cardiovascular Society
RCH Cardiac Surgery : Fellowship in Paediatric Cardiac Surgery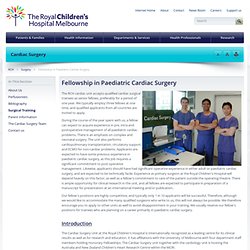 The RCH cardiac unit accepts qualified cardiac surgical trainees as senior fellows, preferably for a period of one year. We typically employ three fellows at one time, and qualified applicants from all countries are invited to apply. During the course of the year spent with us, a fellow can expect to acquire experience in pre, intra and postoperative management of all paediatric cardiac problems. There is an emphasis on complex and neonatal surgery.
Cardiac Surgery employment :: MDJobScout
Bundeswehrkrankenhaus Koblenz: Herzchirurgen bei der Arbeit
München, 10.01.2011. Flottillenarzt Susanne Semrau ist Fachärztin für Herzchirurgie am Bundeswehrzentralkrankenhaus Koblenz. "Bei uns gibt es keine kleinen OPs.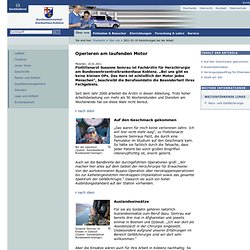 Nederlandse Vereniging voor Thoraxchirurgie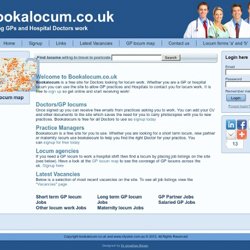 GP locums- Run by GPs, bookalocum is the best way to find work in your area. GP practicies can make contact with you for free
Welcome to Bookalocum.co.uk Bookalocum is a free site for Doctors looking for locum work. Whether you are a GP or hospital locum you can use the site to allow GP practices and Hospitals to contact you for locum work. It is free to sign up so get online and start receiving work! Doctors/GP locums Once signed up you can receive free emails from practices asking you to work.