1 Médical
Upgrade Your Appearance
Lab Coats by Medelita - The Finest Quality Physician Lab Coats
Medelita has raised the bar for all clinicians wearing lab coats more than 2,000 hours/year. Flimsy, boxy styling is no longer synonymous with an acceptable lab coat. Medelita offers gender specific, highly upgraded, remarkably functional white lab coats that exude professionalism, aptitude and prestige. Stains Roll Off Advanced Dual Action Teflon® fabric protector is a perfect match with our lab coats - a repel and release technology that aggressively fights the most common lab coat and scrubs stains.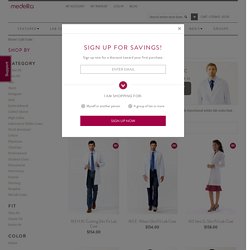 Agenda - MediQuality
Prenez vos précautions, car les doutes sur la nocivité des ondes des téléphones portables se confirment. Mais tous les modèles n'émettent pas aussi fort ! Début juin, l'Organisation mondiale de la santé a classé les ondes émises par les portables parmi 267 agents «peut-être cancérigènes», au même titre que les vapeurs d'essence ou le plomb.
Mobiles : les vrais dangers et les fausses peurs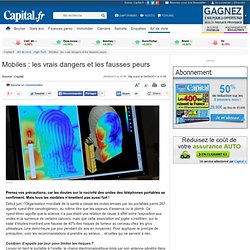 Votre profil
European Observatory on Health Systems and Policies.
European Observatory on Health Systems and Policies The European Observatory on Health Systems and Policies supports and promotes evidence-based health policy-making through comprehensive and rigorous analysis of the dynamics of health care systems in Europe. Read more Health Systems and Policy Monitor (HSPM) Web platform providing up-to-date information about ongoing health system reforms and changes Go to HSPM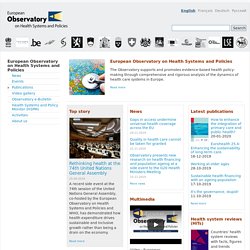 Observatoire Suisse de la santé.
Cirrhose, hépatite, le point autour du cancer du foie, e
Les informations demandées sont nécessaires à votre inscription sur Mon E-santé et/ou à la prise en compte de votre abonnement à la newsletter d'E-santé et aux e-mails personnalisés. Elles sont destinées à E-santé, responsable du traitement, et ne seront communiquées à des tiers que si vous avez accepté de recevoir des offres de nos partenaires. Vos données ne seront pas transmises à nos partenaires mais à un sous-traitant qui ne les conservera que le temps nécessaire à l'opération. Conformément à la loi Informatique et Libertés du 6 janvier 1978 modifiée, vous disposez d'un droit d'accès, de rectification et d'opposition sur les informations vous concernant en écrivant à l'adresse : legal@e-sante.fr.
Le vinaigre est un condiment obtenu par fermentation de liquides sucrés et alcoolisés. La bactérie qui produit le vinaigre est Acetobacter aceti, elle consomme les sucres et l'alcool présents dans les liquides de départ pour en produire de l'acide acétique, qui donne le goût de vinaigre. Il est possible d'obtenir du vinaigre de vin, de cidre, de champagne ou de tout autre liquide alcoolisé. Le vinaigre de riz est utilisé en Asie, par exemple. Apport nutritionnel
Le vinaigre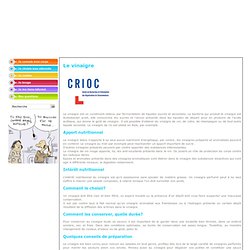 Fonds des Affections Respiratoires
Applimed » Téléchargement
courscgourle.pdf (Objet application/pdf)