Educational
Below are links and sample abstracts that you may find helpful. This link has a very thorough description of each of the components named above. It is aimed especially at engineers but is relevant for all disciplines.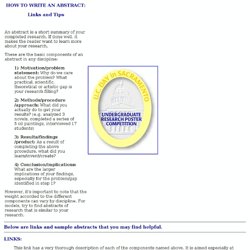 Writing an Abstract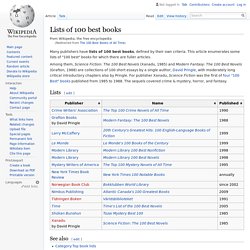 The World Library is a list of the 100 best books, as proposed by one hundred writers from fifty-four different countries, compiled and organized in 2002 by the Norwegian Book Club . This list endeavours to reflect world literature, with books from all countries, cultures, and time periods. Eleven of the books included on the list are written by women, eighty-five are written by men and four have an unknown author. Each writer had to select his or her own list of ten books. The books selected by this process and listed here are not ranked or categorized in any way; the organizers have stated that "they are all on an equal footing," with the exception of Don Quixote which was given the distinction "best literary work ever written." The following list organizes the works alphabetically by author. [ 1 ]
No, this is not a belated April Fool's prank. They look as if they may have been pinned there by an over enthusiastic gardener to impress the neighbors but the fruit of the Jabuticaba really does grow off the trunk of the tree. Otherwise known as the Brazilian Grape Tree, this plant is native to South America, notably Paraguay, Argentina and (obviously from its name) mostly from Brazil.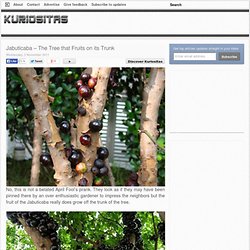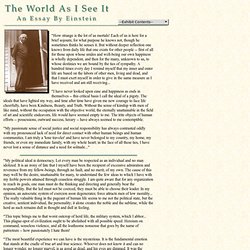 "How strange is the lot of us mortals!