Hair/makeup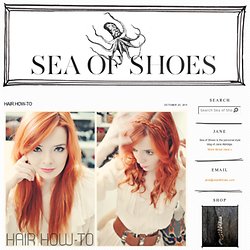 I am sometimes asked how I style my hair, and while my method is far from perfect, I thought I'd show you how! My hair is pretty straight and fine naturally and I always let it air dry. Since I go about three days between washes, I like to curl it on the first day and let it mellow out into some nice waves over the next two.
Photo: Pidjoe / Istock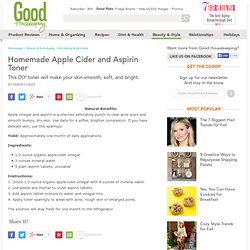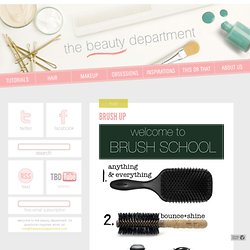 photos: denman, ibiza, cricket, warrentricomi, spornette, mason pearson, denman post designed by kristin ess
BRUSH UP - thebeautydepartment.com
photos: justin coit + thebeautydepartment.com post designed by kristin ess Lots of requests for a very basic blow out. Here's your step by step!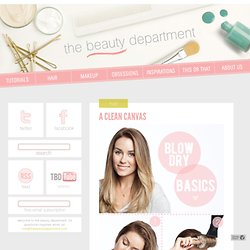 A CLEAN CANVAS - thebeautydepartment.com
about us - thebeautydepartment.com
photo by kristin ess, graphic design by eunice chun, post by amy nadine