Places
The Candy Room by Red Design Group
Red Design Group is an Australian company that creates creative and exciting environments for retail business across the board (from 7-11 stores to high-end luxury retailers) and they even have quite a space of their own. One of their recent projects was a candy store, also located in Melbourne. The store was developed for an importer of sugar-free candy called Sweet Enough, who decided to open their own retail shop.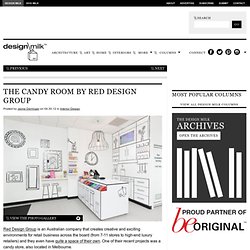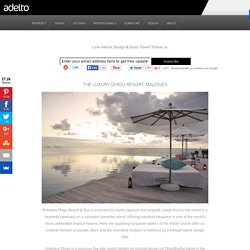 The luxury Dhigu Resort, Maldives Anantara Dhigu Resort & Spa is encircled by mystic lagoons and unspoilt crystal shores, the resort is a heavenly sanctuary on a secluded paradise island, offering barefoot elegance in one of the world's most celebrated tropical havens.
Although designed and built for the prominent purpose of defense, today the castles seem like somewhat unrealistic constructions straight from the fairytale world.