HTML5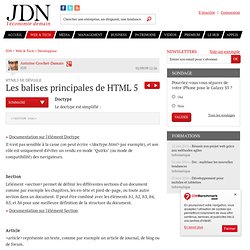 Doctype Le doctype est simplifié : <!
Les balises principales - HTML5 sur Journal du Net
This entry is part 2 of 14 in the HTML5 and You Session - Show All « Previous Next » Twice a month, we revisit some of our readers' favorite posts from throughout the history of Nettuts+. This tutorial was first published in August, 2010. This industry moves fast — really fast!