Misc.
Daily Horoscope | Weekly Horoscope A birth chart, also called natal chart, explains the positions of the stars at your time of birth in the place you were born in. Use our free birth chart system to calculate your personal natal chart and get an explanation what this means (or could mean) for you. For best accuracy, you need to enter the date of birth (DOB), time of birth (TOB) and place of birth (POB). The system will then calculate your daisy wheel graphic, your aspects graphic and also give you a full interpretation of your personality. Please enter the form below, making the right selections for your birth day and click on the "calculate" button.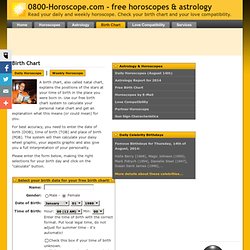 Free Birth Chart
Remember these stairs? We slinked to them earlier this year after AT:LA blogged them. It turns out that they were made by an Australian company, Unicraft Joinery .
Staircase Drawers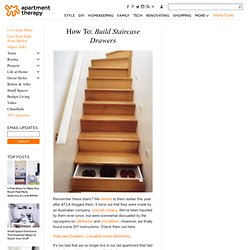 Color-changing dyes and additives have been offered in paper, plastic, and textiles for some time, but this product takes the idea into a new area: glass tiles. Offered in a range of colors and sensitivities, the tiles change color based on ambient temperature, body temperature, or water temperature. The textured glass surface layer protects and highlights the color-change film on the tile. The base color of the tile can match almost any color, and the temperature change point can be fit to the user's environment and requirements.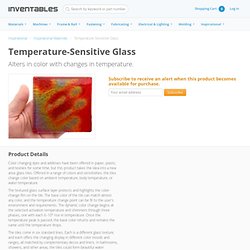 [via onlinecolleges.net ] With classes, homework, and projects–not to mention your social life–time is truly at a premium for you, so why not latch onto the wide world that Google has to offer? From super-effective search tricks to Google hacks specifically for education to tricks and tips for using Gmail, Google Docs, and Google Calendar, these tricks will surely save you some precious time. Search Tricks