Clothes
Girls and fashion are inseparable! Little girls start out by playing dress up in tiaras and high heels. And before you know it, you have a teen with her unique fashion style.
Juniors' Clothing: Dresses, Tops, Jeans, Apparel, Fashion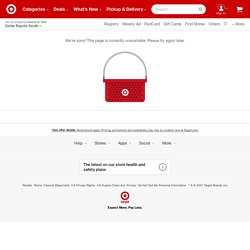 juniors + guys
Teen clothing evolves from season to season, and we have the latest styles and brands to keep you on-trend and under-budget. Our selection of teen clothes includes everything from swimwear and activewear to jeans, school uniforms and tees. Teen clothes for guys and juniors come in a variety of sizes and lengths so you can find your perfect fit. Shop our teen clothing online for even more of the great styles, colors and fits you see in store.
Wet Seal - Cute Teen Clothing We welcome you to our wonderful world of unique clothing, accessories, handbags, and shoes, where fresh floral patterns and flirty designs flourish, and fun frocks and fabulously flattering swimwear spring into style. ModCloth provides an exciting and engaging online shopping experience for everyone in search of cute clothing with remarkable flair. Dozens of darling designs are added daily, so check back often for our perfect pieces of statement jewelry, the dresses you've been dreaming of, coveted vintage pieces, and an ever-expanding array of unique clothing. We're your sweetest source for women's clothing and uncommonly cute fashion! With international shipping options, ModCloth is on top of the world! Our global community is always growing, so were happy to be able to ship unique items from independent designers and cute clothing to many countries worldwide.