Fun work outs
Simple & Quick - Around The House Workouts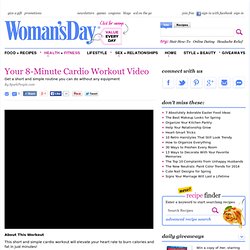 Exercise Video - 8-Minute Cardio Workout Video - Womans Day
About This Workout This short and simple cardio workout will elevate your heart rate to burn calories and fat in just minutes! Length: 8 minutes Equipment: None Type of Workout: Cardio (aerobic) & flexibility Fitness Level: Beginner to Advanced Impact: Medium impact Tracking Your Workout: You'll find this video in the drop-down list of cardio exercises on your Fitness Tracker, so you can track it there (and estimate your cardio burn). Safety Precautions: Wear proper footwear. Exercise at your own intensity level, using tips provided to lower your intensity if necessary.
Pictures: 6 weeks to a better body - baltimoresun.com
30-minute workouts deliver great fitness benefits - baltimoresun.com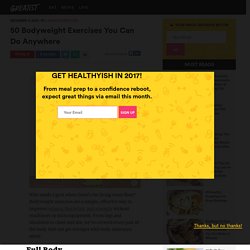 Illustrations by Shannon Orcutt Who needs a gym when there's the living room floor?
Be kind to yourself when you practice yoga. Go slowly, especially in the beginning, and listen to your body. It knows what it can do. If it says "stop," stop.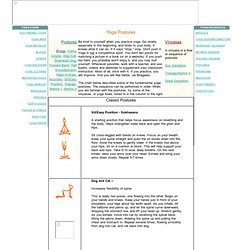 20 Secrets to Fat Loss | eHow.com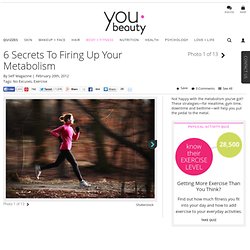 Not happy with the metabolism you've got? These strategies—for mealtime, gym time, downtime and bedtime—will help you put the pedal to the metal. Pick protein
Nutrition Danielle LaFata March 26, 2010 Lilli Day / Getty Images Whether you exercise in the morning, afternoon or evening, try to eat before and after you train. You'll boost energy levels to stay sharp, both mentally and physically, throughout even the toughest workouts—and help your body recover better afterwards. What's best to eat?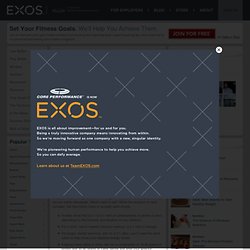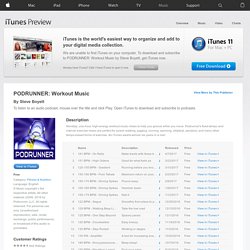 Description Nonstop, one-hour, high-energy workout music mixes to help you groove while you move. Podrunner's fixed-tempo and interval exercise mixes are perfect for power walking, jogging, running, spinning, elliptical, aerobics, and many other tempo-based forms of exercise.
Hi BodyRockers, Jess here :) I just wanted to take the time to thank so many of you for your support and encouragement over the last couple weeks as I set out on this new and exciting path as a BodyRock host. There is so much that I still have to learn and I ask for your patience while I get comfortable in front of the camera :) My time in Kingston with Freddy and Sean has been awesome, as I am sure many have gathered from some of the photos and posts we have shared on Facebook. They have made me feel right at home and have taken the time to show me around.