Brisescil
Bri Sescil
"I'm selfish, impatient and a little insecure. I make mistakes. I'm out of control and at times hard to handle,but if you can't handle me at my worst, then you sure as hell don't deserve me at my best." — Marilyn Monroe
Kate McGowan. How to build a fire | The wilderness survival guide. Tinder Tinder is dry material that ignites with little heat—a spark starts a fire.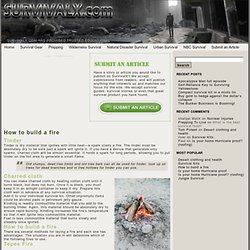 The tinder must be absolutely dry to be sure just a spark will ignite it. If you have a device that generates only sparks, charred cloth will be almost essential. It holds a spark for long periods, allowing you to put tinder on the hot area to generate a small flame. Old stumps, dead tree limbs and old tree bark can all be used for tinder. look up on trees for dead branches and in tree hollows for tinder you can use.
Stuff Ross would like
CAD2. CAD1. Untitled Document - StumbleUpon. Wedding. Shows to see. School. Places i want to go... Christmas!! Rosscoe. FOOD! The Ultimate Road Trip Playlist - 50 Best Road Trip Songs&|&The Jetpacker - StumbleUpon. No road trip is complete without a playlist of songs that capture the spirit of traveling on the open road.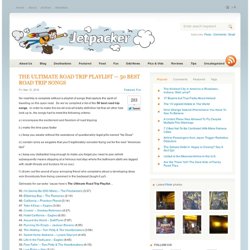 So we've compiled a list of the 50 best road trip songs . In order to make this be-all end-all totally definitive list that all other lists look up to, the songs had to meet the following criteria: a.) encompass the excitement and freedom of road tripping b.) make the time pass faster.
Design. ECO friendly. Things to make you smile.
---