EN
slideshare
Divide a flipchart into two, vertically. Write -ves at the top of the left column and +ves at the top of the right column. Ask (once and only once) the group to suggest the -ves of this course of action.
Managing Conflict in Groups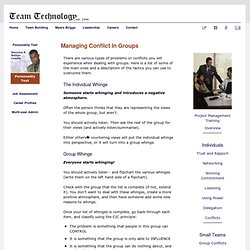 How we help | Anchor House
Anchor House strongly believes that everyone has an ability within them to achieve success in life, whatever the term 'success' means to that person. Our aim at Anchor House is to help our residents tackle and overcome life's barriers and obstacles, the expected and the unexpected, so they may realise and accept for themselves that they have the skills and talents necessary to be happy and successful in life. Identifying, addressing and finally overcoming the root causes of why someone is on the street is the cornerstone of Anchor House's success. Each resident, on arrival, becomes involved in our "Aspirations Programme". The Aspirations Programme sets the order of priority for addressing the needs of the new resident. As a first step in tackling the issues in the Aspirations Pyramid, we use the The residents score themselves on a variety of different aspects allowing them to identify the areas in their lives that need to be changed or improved upon.
Articles | The Coaching Game