3D modeling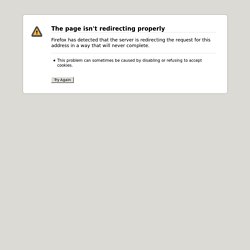 I have talked about portfolio setup in the past but not specifically the workflow. I don't hide the fact that I prefer to build my layouts in Photoshop. It's what I'm most comfortable with but also what gives me the most flexibility to blend images into one another and really experiment with layouts. I have seen others create their portfolios in Illustrator and InDesign which works too.
Photoshop Brushes by midnightstouch on deviantART
Nature Brushes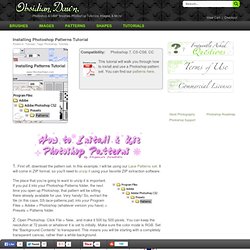 Compatibility: Photoshop 7, CS-CS6, CC This tutorial will walk you through how to install and use a Photoshop pattern set. You can find our patterns here.
Installing Photoshop Patterns Tutorial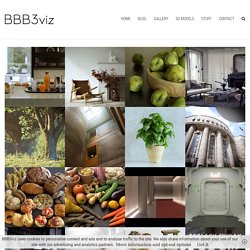 La Maison de Verre Finally a longer post after a few half-hearted attempts. Thanks to a lucky combination of circumstances, I found myself with a bit of time in the past weeks and decided to use it for a slightly larger personal project. After considering and discarding several possible subjects, I had an email exchange with Peter Guthrie who […] Jobs! Pikcells, a well-established visualisation company responsible for some stunning interior work – among many other things – in the past years, has asked me to spread the word on two seriously exciting new management positions for senior CG artists in the US and the UK. For more details visit their website & click through to the […] Grazie Venezia!
MAGNAT Style / Interior gallery / Inspirations
3D Catalog technology - Free CAD objects for architects
3d Models and Textures
Architectural Rendering - About Our Company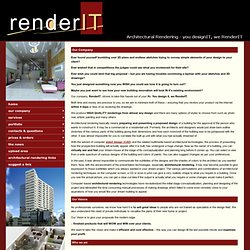 Ever found yourself bumbling over 2D plans and endless sketches trying to convey simple elements of your design to your client? Ever wished that in competitions the judges could see what you envisioned for their site? Ever wish you could land that big proposal – but you are having troubles convincing a layman with your sketches and 2D drawings? You just designed something now you WISH you could see how it is going to turn out? Maybe you just want to see how your new building renovation will look IN it's existing environment? Our company, RenderIT, strives to take this hassle out of your life.
Tom Dixon - 3D Models and 3D Graphics in Exchange3D Media Store
Following up on the 52 Weekly Best Visualizations posted two days ago, I'm proud to present now the selected 12 BEST of MONTH visualizations of 2013! It was far from easy to make this selection of the 12… but for each month – There can be only one! Each will get a 100 Euro Voucher, to spend on great looking 3D furniture models by Designconnected. the BEST OF YEAR is coming next! Read More You have seen these during the year on the newsletter (signup), but here they all are – The 52 Best Visualizations of 2013, selected each week from the works posted on the forums Finished Work Section.