3D modeling
Photoshop Brushes by midnightstouch on deviantART
Nature Brushes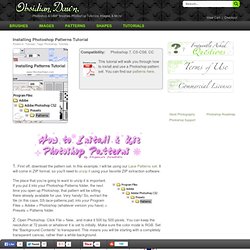 Compatibility: Photoshop 7, CS-CS6, CC This tutorial will walk you through how to install and use a Photoshop pattern set. You can find our patterns here.
Installing Photoshop Patterns Tutorial
MAGNAT Style / Interior gallery / Inspirations
3D Catalog technology - Free CAD objects for architects
3d Models and Textures
Architectural Rendering - About Our Company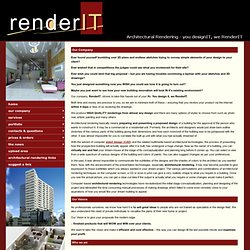 Ever found yourself bumbling over 2D plans and endless sketches trying to convey simple elements of your design to your client? Ever wished that in competitions the judges could see what you envisioned for their site? Ever wish you could land that big proposal – but you are having troubles convincing a layman with your sketches and 2D drawings? You just designed something now you WISH you could see how it is going to turn out? Maybe you just want to see how your new building renovation will look IN it's existing environment? Our company, RenderIT, strives to take this hassle out of your life.
Tom Dixon - 3D Models and 3D Graphics in Exchange3D Media Store