Meditation
3 Powerful Breathing Relaxation Techniques
One of the most powerful ways to relieve tension and bring peace into your being is with breathing relaxation techniques. Working with your breath is effective, convenient, and free. Let's explore how to use the breath to bring a state of deep relaxation, profound peace, and well being into the body. Breathing is essential to life. We cannot exist without breathing.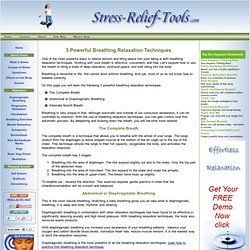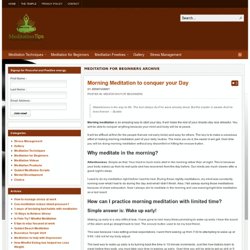 Meditation For Beginners | Meditation Techniques and Meditation Tips
Wakefulness is the way to life. The fool sleeps As if he were already dead, But the master is awake And he lives forever. – Budda Morning meditation is an amazing way to start your day.
"Meditation is absorption in the thought of God or one of His aspects."—Paramhansa Yogananda The following is a very simple meditation technique you can learn in five minutes. First, Sit Upright Sit upright with a straight spine, away from the back of the chair. Place your feet flat on the floor, and your arms, palms turned upward, at the joint between your thighs and torso.
Learn to Meditate: A Simple Meditation Technique - Ananda Sangha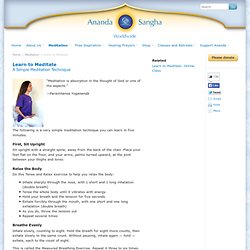 The word "waterfall" is pretty self-explanatory: a mass of flowing water rapidly dropping over a steep cliff. This phenomenon can be natural – which makes it even more spectacular, or created by human hands. Today's showcase of 50 photos will focus on the first category: natural waterfalls that are meant to emphasize the beauty of pure nature in many parts of the world. As the water falls and splahses, rainbows are created, which are a delight for the eyes. Beauty of Skogafoss The Curtrain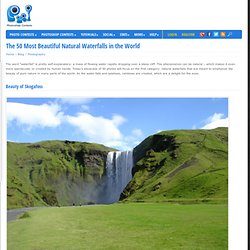 "What lies behind you and what lies before you is nothing compared to what lies within you." This site is designed to help make meditation interesting and easy. Practicing the techniques shared here will help you become calm and focused. Meditation is a secular practice that has practical application in relieving stress. There are many benefits to meditation and it can be practiced by anybody – regardless of beliefs or background. Meditation is a contemplative exercise to refine the mind in order to observe itself and perceived phenomena.
Clear Mind Meditation Techniques