Recipes
Mozzarella sticks are a delicious treat, probably one of the most popular appetizers at restaurants, and a fun party food. They tend to be rather fattening, especially considering they are usually fried, but they are so irresistibly tasty. So how do you give in to the temptation that is mozzarella sticks without the guilt? Make healthy, Baked Mozzarella Sticks! Here is a recipe I love, and your family will too.
Homemade Baked Mozzarella Sticks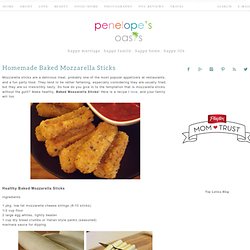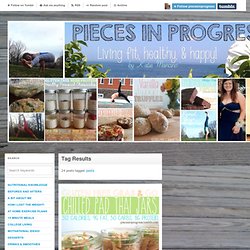 This recipe came out unbelievably delicious! Especially the red onion roasted with the asparagus & squash gives a fantastic sweetness offset with the tang of fresh lemon juice. I used lots of herbs but you can season it how you like it (I also added some red chili flakes & sea salt). It takes a while to let the veggies roast but it's completely worth it! This is also a FANTASTIC, healthy lunch! I'm bringing it to my first day of yoga teacher training tomorrow & it's perfect because it's good warm or cold, gets better with time, and with all the fresh veggies & quinoa is nutrient-rich.
Pieces in Progress: Blogging my way fit. | Pasta Possibilities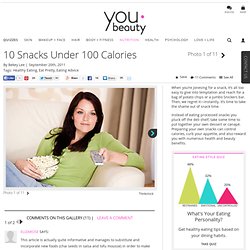 Thinkstock Preparation: In a food processor, combine garlic and cannellini beans with lemon juice and process until smooth. Mix in oil, cumin, chili powder, salt and pepper and process until blended. Add 3 tablespoons cilantro and pulse until mixed. Place in bowl and garnish with cilantro.
10 Snacks Under 100 Calories
Star Wars Darth Vader Baking Tray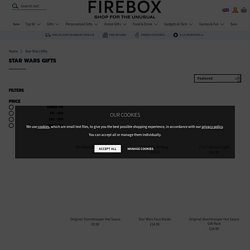 We don't know much about Darth Vader when he's off duty. But we like to think in his quieter moments he makes a mean Victoria sponge. And here's proof. by the house of Lucas, the makes cakes just like the Sith Lord himself. Alright, this doesn't prove anything. But it's still a thoroughly tasty way to indulge your cravings for all things Star Wars (and chocolate).
Dr Pepper Sauced Boneless Wings
Posted on Wednesday, 21st July 2010 by Grace Massa Langlois I have yet to meet a person who doesn't like Oreo cookies or Cream Cheesecake Cupcakes. Who could resist cream-filled chocolate sandwich cookies? Not Me! Especially the double-stuffed Oreo cookie, it's one of the best cookies for dunking into a cold glass of milk.
Oreo Cookies-Recipe Oreo-Oreo Recipes-Cheese Cupcakes-Oreo Cheesecakes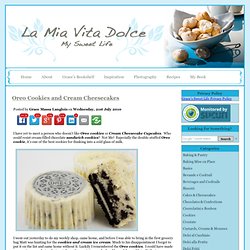 Ideas 4 Recipes: Free Recipe Idea & Finder Tool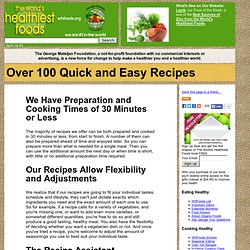 We Have Preparation and Cooking Times of 30 Minutes or Less The majority of recipes we offer can be both prepared and cooked in 30 minutes or less, from start to finish. A number of them can also be prepared ahead of time and enjoyed later. So you can prepare more than what is needed for a single meal. Then you can use the additional amount the next day or when time is short, with little or no additional preparation time required.
Over 100 Quick and Easy Recipes
Easy Pumpkin Cheesecake Muffins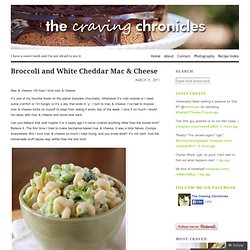 Broccoli and White Cheddar Mac & Cheese « The Craving Chronicles
Mac & cheese. Oh how I love mac & cheese. It's one of my favorite foods on the planet (besides chocolate). Whenever it's cold outside or I need some comfort or I'm hungry or it's a day that ends in 'y', I turn to mac & cheese.
Bacon and Cheddar Macaroni & Cheese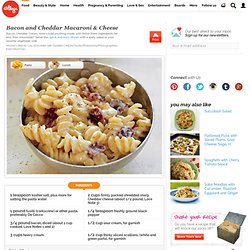 1 Bring a medium (6- to 8-quart) pot of water to a boil. Salt it generously (it should taste like the sea). Stir in the pasta and cook according to the package directions. Drain (but don't rinse, or you'll rinse away starches that will help thicken the sauce) and return to the empty pot. 2 Meanwhile, place a large (12- to 14-inch) sauté pan over high heat for several minutes. When hot, add the bacon and sauté until browned and crispy (lower the heat to medium-high if necessary to prevent scorching), about 5 minutes. Remove the pan from the heat and, using a slotted spoon or spatula, remove the bacon from the pan and drain on paper towels. 3 Pour off the fat from the pan (into a metal can or heatproof cup, not down the drain or you'll potentially clog your pipes) and return the pan to medium-high heat.
Bacon, Egg, and Toast Cups
Sooner or later, all my conversations inevitably turn to food. Don't believe me? Call me up sometime and try to, say, sell me some insurance.
Cheese Pinwheel Rolls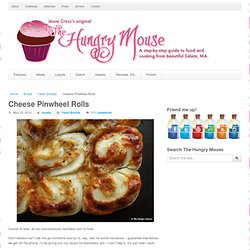 White Chicken Pizza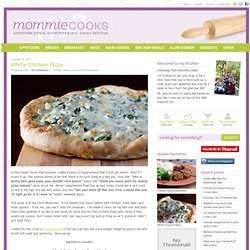 January 19, 2011 White Chicken Pizza In this house I know that anytime I make a pizza, it's guaranteed that it will get eaten.
Cheesy Chicken, Bacon & Avocado Quesadillas
What is it about bacon & avocado that I absolutely love?? I am especially loving these quesadillas right now. With their buttery, crispy, heavenly tortilla shells… Yum!
So you pretty much need to make these waffles immediately. This was my first foray into homemade waffles, and I was blown away by the results. Although I have owned a Belgian-waffle maker for a few years now, all I had ever done was mix up some Bisquick which, now that I think about it, is probably an insult to my awesome Waring Pro round "flip over" fancy-schmancy waffle maker. Well, I'm sure it was happy to see this batter hitting its surface.
Brown Sugar Bacon Buttermilk Waffles
Red Velvet Cheesecake Brownies
Red Velvet Cheesecake Brownies These Red Velvet Cheesecake Brownies are rich, decadent and so perfect for Valentine's Day! Brownie and cheesecake batter are swirled together to make a festive and impressive dessert. Indianapolis, along with many other states in the Midwest, is coping with a huge ice storm that is supposed to cover us in over an inch of ice.
Broccoli Bites for Kids
File this under the Onion Soup Mix Recipe category, though there is no Lipton onion soup mix in site. I may even serve these at my next dinner party, they were that good! While babysitting for my 6 year old picky eater niece, I had to come up with a good lunch that would be fun for the two of us to make together.
Coca-Cola Cupcakes
Cheesy Florentine Biscuit Cups
Greek Nachos
Easy Black Bean Burrito Recipe with Cream Cheese
Mashed Potatoes with Bacon & Cheddar
Make-Ahead Muffin Melts
Cookies and Cream Cheesecake
Very Vanilla Valentine's Cheesecake | Independent Watkins Assoc #393833 - Jan Couto
Fried Cauliflower with Tahini Sauce Recipe
Clone of a Cinnabon Recipe
root beer float cupcakes
Cook the Book: Fried Stuffed Olives
1 Cup Mug Recipes
Mini Fruit Pies
Buffalo Chicken Bites